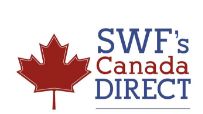 SWF is deeply committed to offering our customers their most sought after trending products while assuring top quality and the height of freshness
(PRWEB) March 14, 2017
Schaefer Wholesale Florist (http://www.SWFlorist.com) is pleased to announce Greater Purchasing Control for Business-to-Business (B2B) Customers. Today's innovative technology is the key to greater purchasing control through the California Direct, Holland Direct, and now the Canadian Direct Programs. The "Direct Buying" Site Expansion has offered Schaefer Wholesale Florist (SWF) tremendous insight into the most sought after products, allowing SWF to stock the freshest flowers with the top items in mind.
The latest Ecommerce addition, the Canadian Direct Program, joins the successful California Direct and Holland Direct Programs, which allow clients to place orders and receive the desired floral products in record time. With a multitude of choices available from more than 20,000 products, including bulk fresh cut flowers and special event supplies, the SWF Ecommerce sites are direct portals that allow customers greater freedom and creativity when selecting their favorite florals.
Ecommerce buying at the wholesale level is crucial to competitive customer service, driving a large percentage of annual revenues at SWF and in the floral industry as a whole. Photo listings make the Ecommerce selection process fully customized for each client, ultimately adding value and savings. Schaefer Wholesale Florist is excited about the latest expansion which offers greater purchasing control for B2B customers and carries on their decades old tradition of delivering quality, beauty, and value to the world's leading retail florists and designers as well as wholesale merchants, and wedding/event planners.
"SWF is deeply committed to offering our customers their most sought after trending products while assuring top quality and the height of freshness. Our direct buying Ecommerce programs give us greater insight into the actual wants and needs of our customers. This, in turn creates a more focused inventory and also offers the added benefit of encouraging our buyers to procure a variety of new, premium products from new vendors." - Don Sprenkle, Business Development, Schaefer Wholesale Florist.
Schaefer Wholesale Florist knows their clients and customers expect the best and their goal is to deliver on that expectation with outstanding products and unparalleled service.
At Schaefer Wholesale Florist, with the most recent expansion, the goal remains to exceed client expectations with the continued promise of the freshest, premium floral products available, delivered with excellence and unmatched service.
Visit Schaefer Wholesale Florist (http://www.SWFlorist.com) and discover the difference as you explore one of the Ecommerce Direct Buying Programs.
Bio: Schaefer Wholesale Florist (http://www.SWFlorist.com) began providing stunning fresh cut flowers in 1958 to florists, wedding and floral designers, retail and wholesale merchants, and special events planners. Their business has grown successfully due to guaranteed on-time delivery of premium fresh flowers and foliage to customers throughout the Mid-Atlantic. Today, their service continues to expand with Canadian Direct Program, the Holland Fresh Cut Direct Program, Quick Buy online ordering, Dutch-Direct Online/Ecommerce Auction and California-Direct Online/Ecommerce Auction as Schaefer Wholesale Florist continues to meet their goal of delivering the freshest fresh cut flowers anywhere along with foliage, plants, supplies and accessories.