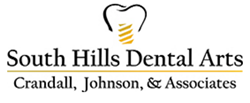 Pittsburgh, PA (PRWEB) March 13, 2017
Dr. Steven Crandall and Dr. Karen Johnson, noted and experienced dentists, are pleased to announce they will be hosting a complimentary dental implant seminar in Pittsburgh, PA, on March 23, 2017. The event will run from 6:00 pm to 8:00 pm at 1000 Bower Hill Road, Pittsburgh, PA 15243, Main Entrance 4th Floor, St. Clair Hospital.
Patients who attend will receive a $250 gift card to use towards their dental implant treatment, and one grand prize winner will receive a completely complimentary dental implant to be placed by this respected dental team. While there, patients will learn all about implants, their benefits and the process by which they are placed.
As many as 178 million Americans have lost one or more teeth, according to the American College of Prosthodontics. Although many of those with multiple missing teeth may resort to traditional dentures, those who understand the long-term benefits of dental implants frequently choose this solution instead.
Denture-wearers may experience restrictions to their diet or frequent slipping, clicking and adjustments to their prosthesis, however, dental implants are placed directly into the jaw bone to provide unmatched stability and freedom. Each implant placed in the jaw bone also stimulates healthy bone growth, minimizing the bone degradation and facial shape changes associated with wearing dentures for extended periods of time. If properly cared for, dental implants can even last a lifetime without replacement, saving patients the hassle and cost of future treatment.
Those in need of a full-arch tooth replacement may also be interested in the All-on-4® dental implant technique offered at South Hills Dental Arts that only requires four or more implants to be placed in the jaw bone to stabilize a custom, new arch of teeth. Using CEREC® technology, South Hills Dental Arts can personalize each implant prostheses or single implant restoration to look just like natural teeth and mirror each patient's smile aesthetics.
Those who would like to learn more about dental implants in Pittsburgh, PA, are invited to attend the South Hills Dental Arts' complimentary implant seminar. For questions about the event, or to schedule an appointment with a qualified dentist, contact their practice by calling 412-833-6166 for the Upper St. Clair office location, or 412-922-9292 for the Pittsburgh location.
About the Doctors
Dr. Steven Crandall and Dr. Karen Johnson are dentists offering individualized dental care to patients in the Upper St. Clair, PA and Pittsburgh, PA areas. Dr. Steven Crandall and Dr. Karen Johnson offer experienced dental implant, TMJ, and Invisalign® treatments along with a wide variety of other services at their two office locations. The entire team at South Hills Dental Arts, understand the importance of learning the most cutting-edge treatment techniques to ensure each patient receives effective and comfortable treatment. To learn more about Dr. Crandall and Dr. Johnson and the services they offer, please visit their website at http://www.southhillsdentalarts.com. To schedule an appointment at his Upper St. Clair office call 412-833-6166 or 412-922-9292 for the Ingram Crafton office location in Pittsburgh, PA.