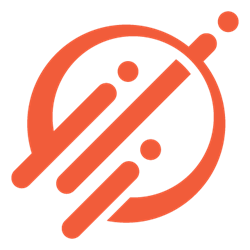 There's a certain level of entrepreneurial excitement with this offering. While it's easy to build and ship an app in an app store, this offering lets the little guy actually become a mobile carrier - building their own profitable business as they choose.
(PRWEB) March 14, 2017
2600Hz, a leading communications platform as a service provider, is proud to announce the official release of the 2600Hz Mobile Hosted Platform. This platform provides IT Professionals and Managed Service Providers (MSP) with the ability to act as a mobile carrier in full, providing integrated mobile offerings to the organizations they service.
The 2600Hz Mobile Hosted Platform offers functionality to activate and provision mobile phones, MiFi devices, tablets and other wireless services instantly for business customers. IT Professionals can take advantage of wholesale costs while controlling device access across corporate accounts, while MSPs can bundle wholesale mobile services with other offerings, creating a reliable recurring revenue stream for their business. Anyone can rebrand the offering under their own name, creating their own mobile services company and creating their own unique bundles.
End users are able to take advantage of top tier 4G/LTE enabled nationwide connectivity, while enjoying the features and conveniences offered by the latest mobile devices, including the latest iPhone and Android models. This includes voice, SMS and data services.
In addition, providers can choose to overlay advanced business phone system features, such as moving active calls between computer, desk and mobile phones while calls are in-progress, in addition to standard PBX features such as call park and call transfer. Customers can also utilize mobile handsets in conjunction with mobile call centers.
Unlike competitor Over-the-Top (OTT) apps, the 2600Hz Mobile Hosted Platform provides integrated, native voice services on the wireless network, guaranteeing call quality and avoiding typical problems associated with OTT VoIP calls. No special software is required on the phone. In addition, cost and bandwidth controls are built into an easy-to-use interface for corporate staff to manage service offerings.
IT Firms and MSPs buy services at wholesale rates from 2600Hz and can choose to resell the services to their customers without requiring expensive setup costs or needing lengthy setup times.
The service is available immediately, and can be instantly activation through a user-friendly web portal. The service integrates seamlessly with 2600Hz's native KAZOO PBX platform, or can exist as a standalone product.