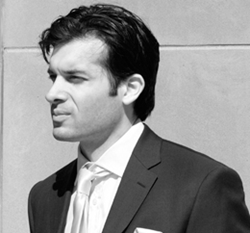 Chicago, IL (PRWEB) March 15, 2017
Dr. Anil Shah MD, FACS is among the doctors in the US to perform the Juvederm Volbella® XC lip treatment by Allergen. This long lasting filler provides results for up to one year and is the only FDA-approved filler for lip augmentation and the correction of perioral lines. The aging lines that form around the mouth are sometimes referred to as pouting, lipstick or smoker's lines.
Volbella® is made with a fine, smooth gel formulation from sugar that is found naturally in the skin (hyaluronic acid). Volbella®, which has been available in Europe and Canada, is the first cosmetic product of its kind to be approved and made available in the U.S. When we age, we lose collagen and experience fine lines within our lips and around our mouths. Volbella® gives men and women aged 21 and older a safe and efficient treatment that addresses this bothersome problem area. This is the very first of its kind. The gel is malleable and gentle enough to fill in fine lines without adding bulk to the area. The lips and surrounding skin remain soft and have a natural looking appearance.
Treatment Comfort and Proven Satisfaction
Volbella® is integrated with lidocaine for a more comfortable procedural experience and is shown to achieve lasting and pleasing results. Three months after their Volbella® treatment, 96-percent of patients have reported satisfaction with the improvements in their lips. The longevity of the procedure is also noteworthy. Nearly two-thirds of individuals treated with Volbella® have shown enhancement in the fullness of their lips and have experienced a reduction of perioral lines through one-year.
Allergan first introduced Vycross® technology within the U.S. in 2013 when the FDA approved Juvederm Voluma® for the treatment of age-related mid-face volume loss. Juvederm Voluma® XC is the newest addition to Allergan's worldwide number-one, best-selling line of dermal fillers. Juvederm Volbella® XC was first approved for use in Europe in 2011, and this family of Allergan products is currently sold in more than 80 countries in areas of Europe, Middle East, Latin America, Canada and Asia Pacific.
Dr. Anil Shah, MD, FACS is considered to be one of the best plastic surgeons in Chicago, where he specializes in nonsurgical and surgical treatments. Dr. Shah consistently remains on top of the newest advancements in facial surgery, where he remains entirely devoted to nonsurgical facial treatments and facial plastic surgery.
Dr. Shah's analytical approach and technical excellence provide natural-looking results that match the goals of each patient, including actors, actresses, models and others whose livelihood depends on the appearance of their face. Each patient's personal goals are prioritized, and each is treated with importance. Dr. Shah pride's himself in customizing each procedure to match the client, his objective is for each client to experience a rejuvenated and refreshed face each time they view their reflection.
Each treatment and service provided by Dr. Shah is meticulously chosen and is recognized as the very best option available, including Juvederm Volbella®, Juvederm Voluma®, Botox, laser resurfacing, rhinoplasty, brow lift, chin augmentation and more.
We welcome you to experience Dr. Shah's customized, signature services using the very best rejuvenating and transformational products to men and women in Chicago, IL and United States. Contact Dr. Shah at 312.944.0117 to request a consultation and to learn more information on Volbella®, or any other procedures offered at Shah Facial Plastic surgery.
845 N. Michigan Ave. #934E
Chicago, IL 60611
312-944-0117
https://www.shahfacialplastics.com/