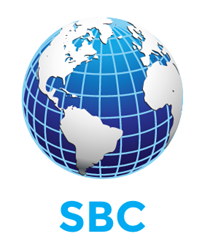 "Bitcoin's purchase value passed Gold earlier this month, as Bitcoin's value is up over 27% so far in 2017," says Evander Smart, CEO of Smart Beta Consulting."
New York City, New York (PRWEB) March 13, 2017
Did you know that Gold has lost almost one-third of its value over the last five years? Did you know that Silver has lost over half of its value over the same period? Smart Beta Consulting (SBC) knows these facts and has created an avenue for the average investor to avoid losses like these. In addition, savvy investors can potentially gain returns previously thought unattainable through FDIC-insured investment platforms.
Digital currencies like Bitcoin and Ethereum have emerged as one of the most lucrative investments of the 21st century. CNN, Bloomberg, and The Wall Street Journal have been spent the last week reporting on the fate of the Winklevoss Twins COIN ETF proposal for Bitcoin investment, which was turned down on Friday afternoon by the SEC. If approved, over $300 million in new investor money was expect to flow into the Bitcoin global economy this week alone, driving Bitcoin values to new heights.
Those new to the growing world of digital currencies may need a 2017 market update. Bitcoin's digital currency was simply the world's best-performing currency in both 2015 and 2016, according to facts published by Business Insider, gaining over 125% in value last year. Not to be outdone, Ethereum has increased in value over 250% so far in 2017. Many see Bitcoin as "Digital Gold" and compare Ethereum to Silver, and demand for both has exploded to all-time highs, worldwide.
"Bitcoin's purchase value passed Gold earlier this month, as Bitcoin's value is up over 27% so far in 2017," says Evander Smart, CEO of Smart Beta Consulting. "Meanwhile, Ethereum has launched the Enterprise Ethereum Alliance with corporations like Intel, ING, and Microsoft. At SBC, we show the average investor how they can easily and safely take advantage of these rare investment opportunities."
The problem with buying these appreciating assets has always been a matter of safety and convenience. Magnifying the problem is the COIN ETF rejection by the SEC on Friday. Many mainstream investors have no idea where to start with Bitcoin, much less who to trust in this new and largely unregulated digital environment. Smart Beta Consulting brings market investors the Bitcoin and Ethereum options they need using trading platforms that provide the insurance they deserve.
FDIC-insured digital currency trading is now available in the United States, Canada, and the United Kingdom through SBC. These proven tech assets can help balance any investment or retirement portfolio in need of a high-yield boost. SBC offers free consultations to help investors get started quickly and easily. To schedule a free consultation, visit http://SmartBetaConsulting.com