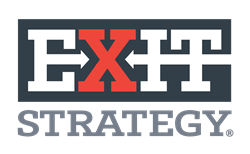 We take a lot of pride in offering the best escape rooms in Charlotte and in the country.
Charlotte, NC (PRWEB) March 15, 2017
Exit Strategy is excited to announce the grand opening of Exit North, the facility's second location in Charlotte. Located at 9539 Pinnacle Drive, Suite 300, the facility will bring over 6,000 square feet of immersive gameplay to the University area. The new center will feature four distinct escape rooms as well as meeting space available for rent. It will also be the blueprint for the franchises that will soon be offered.
"We're really excited for this expansion," explains Jelani Patterson, co-owner of Exit Strategy. "Our first location was already one of the largest escape game facilities in the country, and having this second location really allows us to take our offerings to the next level." Within a few months of opening in 2014, Exit Strategy's original location moved from a 1,200-square foot facility to one measuring over 6,000 square feet.
The first escape room to open at Exit North is "Spy Trainer," a setup offering two identical escape games to be played simultaneously by teams of up to six people. "In our two-and-a-half years of business we've really learned what people respond to," explains Patterson, "and they love the aspect of competition. Spy Trainer is truly unique in that it encourages teams to race each other head-to-head."
Combined, the two Exit Strategy locations offer over 12,000 square feet of escape game play in Charlotte. Exit Strategy's original location at 4215-B Stuart Andrew Boulevard employs 25+ staff members and can accommodate up to 60 players at once. The company specializes in 60-minute immersive challenges suitable for a variety of ages and skill levels. Popular themed adventures include Queen City Bank Heist, Cabin in the Woods, and Lost in Space.
"We take a lot of pride in offering the best escape rooms in Charlotte and in the country," says Patterson. "The new University location is really going to allow us to help more people have fun in a wholesome, exciting way. This new location will also be the model for our future franchisees so that people beyond our reach can also experience what Exit Strategy is all about."