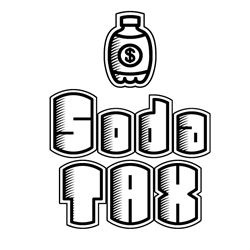 We added a new twist with the Soda Tax typeface and have more surprises in store for future collections.
Philadelphia, PA (PRWEB) March 21, 2017
Due to overwhelming popular demand, Cliff Ross has released a second collection of Philly Fonts. The response over the first set was a testament to how compelling letterforms can be. The Philly Voice said it best when they told you to "Forget Helvetica or Georgia" in regards to the new font options. Within the first few weeks, thousands of downloads of the Philly-inspired fonts ensued. Brewerytown proved to be the biggest hit, while other favorites like Fishtown, Manayunk and West Philly were also popular. "We're thrilled to be the first designers to come up with the idea of Philadelphia Neighborhood inspired typefaces and we're energized from all the feedback we received. We added a new twist with the Soda Tax typeface and have more surprises in store for future collections". The immensely positive reaction inspired Cliff and his team to release their second set even sooner than they had initially planned.
The original nine fonts that debuted in February were inspired by various aspects of the neighborhoods they were named for. Since the city is brimming with endless sources of inspiration, Cliff decided to expand beyond neighborhoods and emulate the diverse elements of the city. Six new Philly Fonts are now available. This time around, the typefaces go beyond strictly neighborhood-themed. The new collection is comprised of fonts inspired by Federal Street and The Schuylkill Expressway (76). Bella Vista, Swampoodle, and El Centro de Oro have also been embodied in fonts of the second collection. Visit http://www.phillyfonts.com to download your True Type or Open Type set, free for a limited time.
The hot topic of the city's new "Soda Tax" has also been represented in typeface form. The Soda Tax has been at the center of controversy since the City Council approved the proposed 1.5 cent-per-ounce distributer tax on all soda and sugary drinks. The resulting price hikes and job cuts have caused quite a stir in Philadelphia as well as the rest of the country. Major cities like Chicago and Sante Fe are considering the tax for themselves. The "Soda Tax" typeface was designed on a much lighter note. It's a quirky font inspired by the shape of a soda can. The typeface isn't meant to be a statement for or against the issue at all. It was created solely in the spirit of fun.
Now, Cliff Ross wants your input. In keeping with the true spirit of independence that was so paramount in Philadelphia's founding, he's asking residents of the city to vote for the next Philly Fonts. What neighborhood do you want to see represented in font form next? Polling is open to the public now and closes on April 21st. Visit http://www.phillyfonts.com to cast your ballot today. The top three will be represented in "The People's Collection" to be released this summer.
Type is something everyone interacts with on a daily basis. The originators of Philly Fonts view typeface design as a form of art. They are advocates for the freedom to be inspired by elements in the world around us and to express those ideas. Cliff Ross and his design team will continue to expand their full collection of Philly Fonts, as inspiration from the city is limitless. More exciting endeavors are already in the works, so stay tuned.
Philly Fonts were first created as a way to fine-tune the agency's design process prior to introducing their custom font creation service. Cliff Ross and his lead designer, Kristina Arsi combined their ideas and skill sets to create each font. The process began with the two designers hand-sketching each individual letterform. They worked together to refine and perfect each one, eventually ending up with a complete set. Finally, Kristina created the digital font files. To find out more information on how to have a custom font designed for your business, visit http://www.CliffRossFonts.com.
Cliff Ross Advertising Agency is based in both Philadelphia and Easton, PA. In addition to offering font design services, Cliff Ross is a full service ad agency and design studio. They work with clients in Philadelphia, The Lehigh Valley and The Poconos, specializing in graphic design, branding, advertising, web development, search engine optimization, social media and copy writing. Full-scale printing and signage services are also provided out of both offices.