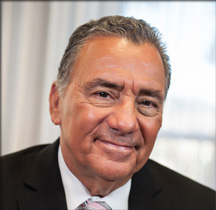 Malibu, California (PRWEB) March 14, 2017
Seasons in Malibu is pleased to announce internationally recognized physician and author Dr. Harry Haroutunian will be joining the team as Physician Consultant to oversee their renowned Professionals Drug and Alcohol Treatment Program.
The Professionals Drug and Alcohol Treatment Program (PTP) is designed to address the therapeutic needs of professionals and executives who have been diagnosed with a Substance-Related or Addictive Disorder (DSM-5) and require a residential drug treatment program. Seasons in Malibu is 1 out of only 2 facilities to offer a Professionals Program in the state of California accepted by Medical State Boards and major airlines for doctors or pilots who are arrested and/or discharged for alcohol/drug use.
The PTP offers the licensed professional / executive an exceptional level of residential care in a calm, professional, supportive and intimate milieu. The program is ideal for any professional whose substance use has negatively affected his or her health, family and overall wellbeing. The drug treatment program also addresses the demands and pressures placed on licensed professionals by guiding them towards a process of addiction recovery and facilitating their efforts in returning to professional practice.
Dr. Harry Haroutunian has worked in the field of addiction for over thirty years and is an internationally known speaker on topics of addictive disease and its treatment. He developed the "Recovery 101" lecture series on topics of Addiction Medicine, Recovery Issues, Communication Skills and Relapse Prevention.
As the previous Physician Director of the Betty Ford Center, Dr. Haroutunian contributed to the development of a variety of programs, including the Extended Care Program, the licensed Professional Program and the Clinical Diagnostic Evaluation Program. He is the author of "Being Sober: A Step-by-Step Guide to Getting To, Getting Through and Living in Recovery," and "Not As Prescribed: Recognizing and Facing Alcohol and Drug Misuse in Older Adults."
"We're very excited to have someone of Dr. Harry's stature join our great team." Says Don Varden, Founder and CEO of Seasons in Malibu. "His passion for helping impaired doctors and others allows Seasons to move to the forefront of professionals treatment in the United States."
"Professionals constitute one of the most difficult demographics for the treatment of chemical dependency." Says Dr. Harry Haroutunian. "Specialized programs with their peers help to break through the malignant denial that accompanies their addiction system and allows us to make progress on the road to recovery."
SEASONS IN MALIBU was founded on the idea to create a rehabilitation center that not only helped people in addiction but actually improved the state of addiction treatment resources for everyone. Seasons brings together the best minds and resources to create something truly new, better, and at the leading edge in the treatment of addiction and its co-occurring disorders. Seasons recovery program has been full or near full since its inception, taking people in from across North America and the rest of the world and helping them and their families address, understand, and manage the disease of addiction.
Seasons conducts studies of outcome, creating new tools to assess families, patients, and their aftercare, and synthesizes the latest understanding of systems and network science into the treatment of addiction. More than 95% of Seasons' clients say they would recommend Seasons to a friend or a loved one.