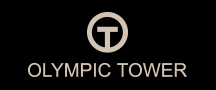 New York, NY (PRWEB) March 16, 2017
The Olympic Tower, a condominium in Midtown Manhattan, launched a new website (theolympictower.com) after celebrating 40 years standing in New York City last year.
Rising 52 stories above Midtown Manhattan, The Olympic Tower offers breathtaking skyline views that are simply unparalleled. This iconic building was developed by shipping magnate Aristotle Onassis in 1974. It is designed by the famed architectural firm of Skidmore, Owings and Merrill who also designed other famous and architecturally significant buildings such as Chicago's John Hancock Building and the Willis Tower.
As Midtown's first mixed use building, the top 30 floors feature 200 residences -- each affording residents and visitors with breathtaking skyline views through its floor to ceiling windows as well as luxurious amenities.
With a separate and exclusive entrance for residents and guests, a 24-hour doorman greets each individual. They are welcomed to the elegantly appointed lobby, where the hustle and bustle melts away as they enter a quiet sanctuary, away from the busy city streets.
The location of The Olympic Tower -- between 51st and 52nd Streets -- affords residents easy access to a plethora of nearby activities within a historic setting. The Midtown NYC condominium is adjacent to the Rockefeller Center and located across the street from St. Patrick's Cathedral, affording exceptional views of its buttresses as well as all of Fifth Avenue.
Within nearby walking distance, residents of the Midtown NYC condominium can find exceptional entertainment such as the many shows of the Theatre District, Radio City Hall, the Museum of Modern Art (MoMA) and other iconic entertainment venues. Access to exclusive shopping like Saks Fifth Avenue, Cartier and more, as well as the top restaurants in Midtown like Nobu and La Grenouille are also within walking distance.
Upon its completion in 1976, The Olympic Tower instantly became known for its exclusive location and unparalleled service. Today, that tradition continues with the same level of exceptional service and exclusive amenities, such as 24/7 doorman service, 24-hour concierge services, personalized valet service and a distinctive white glove touch. To learn more about the Midtown NYC condominium, please visit the new website: theolympictower.com.