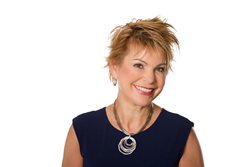 When you look at the delegate list and see everyone from the British Medical Association and UNISON you can see what a diverse range of membership associations are represented at MEMX
London, UK (PRWEB UK) 14 March 2017
The one-day MEMX Membership Excellence conference is a key date in the membership association calendar, and attracts more than 400 professionals from all over the world, who come to learn, network and share best practices. The comprehensive conference programme of more than 36 'pick and mix' educational sessions is divided into four separate streams and includes a Keynote Track, Membership Track, CPD and Learning Track, Hack (audience led) Track and Provider Showcase Track. Educational sessions will be delivered by high-profile speakers from public and private sector organisations and charities, encompassing a range of topics from lobbying and post-Brexit change to CPD and learning, marketing and next-generation values.
ICF PCC level leadership and business coach, Rosemary Cooper-Clark of CC Consulting, joins the conference this year as a Track Chair, and says it is one of the most important calendar fixtures for membership and association professionals. 'When you look at the delegate list and see everyone from the British Medical Association and UNISON you can see what a diverse range of membership associations are represented at MEMX,' says Rosemary. 'What they all share is the desire to grow and evolve, and MEMX provides the perfect platform to share experiences and enable change. We're working through particularly challenging times, where driving change is critical, and the conference agenda has reflected that in its comprehensive programme delivery for 2017. I'm delighted to be part of the team and am looking forward to both chairing and taking part in the conference.'
Richard Gott, Founder of the Memberwise Network says: 'MEMX is a valuable opportunity for the UK's most senior influencers and decision makers to come together to share and learn each year. As an organisation, we aim to initiate change through our work, and 2017 is no exception. One of our key themes this year is 'Fail. Fast Forward', with challenging and truthful sessions aimed at celebrating failure. We believe that if you get something wrong, you can learn, reflect and develop to share in the success of the future. As a sector, we are seeing unprecedented times, challenges and changes, and these conversations are critical. MEMEX is a unique annual platform to be able to support our members and their organisations.'
Membership Excellence 2017 takes place on Thursday, 27 April 2017 at the Park Plaza London Victoria Hotel. For more information, visit http://www.membershipexcellence.com, quoting the promotional code MEMXEB for a £50 delegate discount.
Editor's notes:
Accredited as a CPD provider, and Marshall Goldsmith in the Stakeholder-Centred Coaching approach,Rosemary Cooper-Clark, founder of CC Consulting, has more than 25 years' experience in management consultancy, coaching and change management. As well as being CPD accredited Rosemary is also accredited to PCC level with the International Coaching Federation and holds an extensive number professionally accredited coaching qualifications.
Working across a wide range of sectors, Rosemary brings a great combination of business acumen and experience coaching the highest levels of leadership. For nine years, Rosemary worked with the senior executives of Shell International where she inculcated success and increased performance in these leaders and their business units. She developed and implemented global change strategies, across 153 countries, affecting 83,000+ employees. She is well equipped to support leaders in complex and rapidly changing environments.
Her accreditations include:
CPD Accreditation
NHS preferred supplier for Board Level Behaviours and Competencies
Accredited professional leadership coach with the International Coaching Federation
EBW Advanced Facilitator and Advanced Team Facilitator
Marshall Goldsmith Stakeholder Centred Coach
Mentor for Enterprising Women
Qualified with the Society of Competitive Intelligence Professionals
Qualified in William Bridges' Transition Management with The Linkage Group
Accredited My360plus facilitator
Holder of Charter for Women in Business