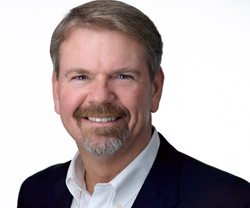 Don McInnes is proficient in the design and application of IBM Watson.
Houston, Texas (PRWEB) March 14, 2017
Ask DOSS, a world-class Voice Activated Digital Real Estate Personal Assistant that empowers Consumers and REALTORS® to ask any question about any property in the country to get accurate, easy, and instant answers without fail, announced today that Don McInnes has joined their team as Chief Technology Officer (CTO). An acronym whose name means Digital On-demand Software Systems, DOSS is a Technology Company that focuses on building innovative tools for the housing and real estate domains.
A San Francisco native and University of California at Berkley graduate, Don McInnes joins DOSS coming off a successful stint as a Watson Platform Owner at Autodesk. He has worked in High-Tech since 1993. Mr. McInnes has deep and rich experience with natural language processing, digital virtual agents and chatbots. His deployments have focused on both B2B and B2C. He is proficient in the design and application of IBM Watson. In addition, Don McInnes is an IBM "Sponsor User" and collaborates regularly with IBM's Distinguished Engineers, Designers, Developers, and Innovation Teams.
McInnes extensive relationships with the IBM Watson business and technology units granted him exclusive access as a guest to the 2015 and 2016 World of Watson Conferences. In addition, he was one of a small number of distinguished attendees at the opening of Watson West Headquarters in San Francisco in late 2016. These experiences and relationships is what made Don the ideal candidate as the CTO for DOSS.