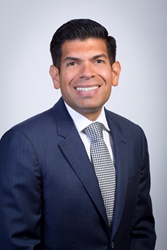 At least for multi-family sales, interest rates have been the main culprit pushing prices upward.
(PRWEB) March 15, 2017
RE/MAX Commercial is proud to announce that Kristopher German, a Multi-Family Sales Specialist in Southern California, is the #2 Producing Commercial Real Estate Agent in the entire United States for 2016. Kris and his team specialize in Apartment Building/Multi-Family sales, 5-50 units in size, within the Los Angeles and San Bernardino County areas.
It's quite obvious given Kris' production over the last year that investment real estate properties continue to sell at record prices. In the last 10 years, Kris and his team have sold over $200 Million in investment property sales. With market dynamics being what they are, it has allowed Kris to sell multiple Apartment/Multi-Family properties for record prices in cities such as South Pasadena, El Monte, Glendora, Bellflower, Monrovia and Whittier.
Kris states, "At least for multi-family sales, interest rates have been the main culprit pushing prices upward." Other reasons include;
1. Rising rental rates in cities with strong vacancy factors.
2. Investor belief that multi-family properties will continue to be a sure bet as the need for housing increases with the population growth in Southern California.
Although Cap Rates for Multi-Family properties are the lowest seen in over 10 years, there are reasons to believe the market could go through a price adjustment. What leads Kris to believe this amidst all the optimism in the marketplace is twofold:
1. The Federal Government raised interest rates in December of 2016 and is contemplating 3 similar rate hikes before the end of 2017.
2. Given an investor's Net Cash-Flow is tied directly to the rate at which they borrow capital, assuming they are using leverage, for every 1% that interest rates rise, an investor's net income can decrease by as much as 20%.
What does that mean for the average investor?
"Plain and simple, if rental rates do not keep pace with the inevitable increase in interest rates, sellers are either going to have to accept lower net sales prices, or buyers are going to sit out until prices decrease and properties then yield a reasonable return. Either way this seller's market we are currently experiencing could come to an end and make way for a more even playing field with sellers having to be realistic about price expectations. I cannot see how the market could sustain Cap Rates well below interest rates…something would have to give," Kris says.
What does Kris advise his personal client base?
"If an investor is considering a sale within the next 2-3 years to cash out completely and retire from the rental business, I believe they should cash out now and take their winnings. It was not too long ago when in 2006 investors became greedy trying to inch out another few dollars, and then the entire market collapsed leaving them no option but to hold until prices went up. For many, that meant holding 10 years longer than they wanted."
"If an investor is in an expansion mode and they own in a C area, they would be wise to sell now while the prices are high in their area and exchange into a B or A location where rental rates grow at a much faster rate and where the appreciation factor is stronger."
"Lastly, if attempting to expand their portfolio within the same geographic area where they already own, it is no secret that it is a seller's market. Investors have to understand that selling high and buying low is nearly impossible when timing an exchange so they need to be realistic about their expectations." In addition, he advises, "Investors must be weary of whom they chose to work with on the exchange. Their agent must be able to provide a track record of consistent inventory so they do not get stuck at the mercy of what comes on the multiple listing service because that agent has no personal inventory and no path to find any."
Regardless of market direction Kris is optimistic about the financial future of his clients as they work together to build their financial legacies. To find out more about Kris and his team visit http://www.krisgerman.com or you can contact his offices at 909-294-2593.