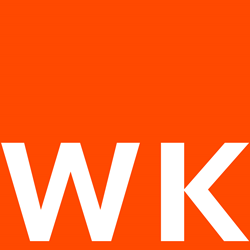 "The executive DNA in 5 or 10 years' time, will look completely different from today or 10-20 years ago. Recognizing this and preparing the next generation of leaders is critical for growth." - Emily Wagner
Greenville, SC (PRWEB) March 15, 2017
Webber Kerr's Partner and Managing Director, Emily Wagner, will be joining a diverse group of Upstate SC executives to present at the 2017 PIQUE Summit on March 23, 2017 at Wofford College, in partnership with the non-profit group, Ten at the Top. The PIQUE Summit brings together leaders and young professionals in the region looking to educate and elevate the rising generation of talent in the Upstate of South Carolina.
Wagner will host a session dedicated to understanding the ways current technology, business and social advancements will shape the next generation of executives.
"The summit gives a great platform to promote the growth of businesses in the Upstate and subsequent need for rising leaders. The executive DNA in 5 or 10 years' time, will look completely different from today, or 10-20 years ago. " said Emily Wagner.
"PIQUE attendees will benefit from hearing Emily's research on trends that will help shape our future executives," Ten at the Top's Assistant Director, Tiffany Tate, weighs in. "The young professionals in our region are the next generation of CEOs, Presidents, and Executive Directors; and ensuring their success also helps secure the success of the Upstate's future."
The Upstate SC region has been listed on Forbes lists in relation to desired cities for business, careers and job growth. By hosting PIQUE, Ten at the Top aims to foster trust and collaboration through partnerships that enhance the economic vitality of the region.
About Webber Kerr Associates
Webber Kerr Associates is a global retained executive search and leadership consulting firm with locations in Greenville, Tampa, New York and London, WK also leverages exclusive global partnerships across North America, South America, Western Europe, Asia and Australia. As a trusted advisor and executive search partner, Webber Kerr supports the leadership attraction and retention initiatives of multinational corporations, private equity held companies, municipals and growth focused start-ups seeking impactful change through leadership; by offering retained search, leadership consulting, alternative search models and market intelligence.
To learn more about Webber Kerr Associates, please visit http://www.WebberKerr.com. To connect with us online, visit us on Facebook, LinkedIn or Twitter.