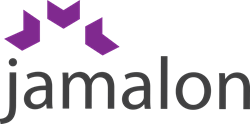 London, United Kingdom (PRWEB) March 14, 2017
This booming start-up will now have an additional 200k titles to offer their Middle Eastern customers, and over 150k authors. OmniScriptum publishes more than 2700 new titles in over 10 languages, including Arabic.
Jamalon's state-of-art facilities aim to make all books in the world available for the Middle Eastern market,
offering over 10 millions Arabic and English titles, with free worldwide delivery.
The thriving business started only 6 years ago in Jordan, and has rapidly expanded its offices to the UAE, Lebanon and the UK, since.
Publishers can now access the Middle Eastern market with ease, by signing an agreement with Jamalon and making their titles available on Jamalon.com. Once a customer orders a title, it gets manufactured in Dubai within 24 hours, and is then dispatched for delivery. 
With print-on-demand, publishers no longer need to spend a fortune on warehouses - they can simply manage their catalogues through Jamalon.com, which ensures that all of their books are available and in-stock forever. 
Jamalon manages the full supply chain for publishers who participate in its print-on-demand program, from book fair promotions across the Arab world, to online marketing, offering cash-on-delivery as a payment method for its customers in Middle East.
OmniScriptum, who launched their Arabic imprint, Noor Publishing, in 2016, are fully determined to strengthen their position in the publishing industry of the region by working with this successful start-up, for the printing and distribution of its titles.