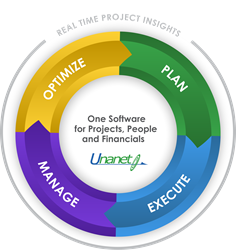 Having everything under one roof, in one system, has made every part of our operation experience improved.
Dulles, Virginia (PRWEB) March 14, 2017
BCT Partners had been using Deltek GCS for many years and had struggled with the old technology, lack of real-time data, and disconnected modules.
When the BCT Team determined that it was time to make a change, they considered Unanet Financials and Deltek's Costpoint offering. Costpoint's price point was prohibitively high and they still faced the roadblocks of a lack of real-time data and disparate systems.
BCT Partners chose Unanet Financials and had a very smooth implementation. John Klapouchy, the BCT Partners Controller, commented that their "Unanet consultant was extremely hands-on and she really listened to us and took the time to learn about our business and came up with creative process ideas designed specifically for us. Having all of our contract documents within the system is wonderful and has made our document management seamless."
Post implementation, BCT Partners has experienced many operational improvements and is saving time across the board. Klapouchy adds, "having everything under one roof, in one system, has made every part of our operation experience improvements."
Unanet's integrated solution helped BCT Partners gain significant operational advantages and allows them full visibility into their business in real-time. Unanet looks forward to continuing to grow with BCT Partners.
About Unanet:
Unanet is a leading provider of Cloud and On-Premise software for project-based organizations. Unanet delivers a purpose-built Project ERP solution with skills management, resource planning, budgeting & forecasting, time & expense reporting, billing & revenue recognition, project management analytics and dashboards, and integrated financials with AR, AP, GL and cost pool calculations. Over 1,000 organizations trust Unanet to maximize staff utilization, reduce administrative costs by 90%, improve invoicing by 10X, and support forward decision-making for improved operations. Unanet has several videos available if you would like to learn more about our firm and capabilities http://www.unanet.com/products/video-demonstrations.