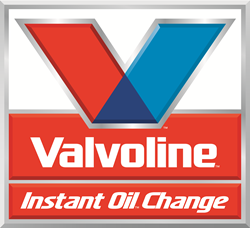 Irvine, CA (PRWEB) March 15, 2017
California's fastest growing quick lube chain, Valvoline Instant Oil Change™ will be unveiling five of its new service centers Friday, March 24th through Sunday, March 26th. They will be holding grand opening events and offering ½ OFF oil changes at their new California stores located in Fountain Valley, Brea, Whittier, Bakersfield, and Hesperia.
Valvoline Instant Oil Change™ is known for their 15 minute drive-thru oil change, so fast, customers stay in their car. They have been expanding throughout California giving precious time back to their customers. The five grand openings on March 24th weekend is a testament to their continued growth.
Each new store grand opening will include local radio stations, chamber of commerce, dance teams, and of course, half off oil changes! Visit http://www.VIOC.com for directions and store hours.
About Valvoline Instant Oil ChangeSM
ValvolineTM, a leading supplier of premium branded lubricants and automotive services, has been serving American motorists for more than 150 years. Its operating segment, Valvoline Instant Oil ChangeSM, ranked as the #2 quick-lube chain in 2016 by number of stores, with more than 1,070 company-owned and franchised locations in the U.S. Its industry-leading model is built to deliver a quick, easy and trusted experience to every customer, every day. Visit http://www.vioc.com to learn more.
TM Trademark, Valvoline or its subsidiaries, registered in various countries
SM Service mark, Valvoline or its subsidiaries, registered in various countries