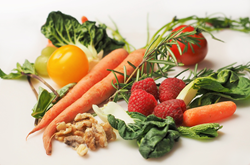 The high CONUT group had significantly poorer overall survival ...
Raleigh, NC (PRWEB) March 14, 2017
Mesothelioma researchers in Fukuoka, Japan have just published their findings on the connection between the immunonutritional status of patients and their likelihood of responding to mesothelioma treatment. Surviving Mesothelioma has just published an article explaining the study. Click here to read it now.
Doctors at the National Kyushu Cancer Center compared the mesothelioma outcomes of 83 patients with their score on a nutritional status scale known as CONUT.
"The high CONUT group had significantly poorer overall survival and disease- or progression-free survival," reports thoracic oncologist Shinkichi Takamori, first author on the paper.
The CONUT score is based on laboratory values including serum albumin, total cholesterol level and total lymphocyte count and is designed to give doctors a quick "snapshot" of a patient's overall nutritional status.
"Systemic inflammation and malnutrition have been linked to poorer outcomes in a number of different malignancies," says Alex Strauss, Managing Editor for Surviving Mesothelioma. "It is not surprising that nutritional status may also have an impact on mesothelioma survival."
To better understand the role that nutritional status may play in predicting response to mesothelioma therapy and what it means for patients, see The Impact of Nutritional Status on Mesothelioma Survival, now available on the Surviving Mesothelioma website.
Takamori, S, et al, "The Controlling Nutritional Status Score is a Significant Independent Predictor of Poor Prognosis in Patients with Malignant Pleural Mesothelioma", February 2, 2017, Clinical Lung Cancer, Epub ahead of print, http://www.clinical-lung-cancer.com/article/S1525-7304(17)30037-2/abstract
For more than a decade, Surviving Mesothelioma has brought readers the most important and ground-breaking news on the causes, diagnosis and treatment of mesothelioma. All Surviving Mesothelioma news is gathered and reported directly from the peer-reviewed medical literature. Written for patients and their loved ones, Surviving Mesothelioma news helps families make more informed decisions.