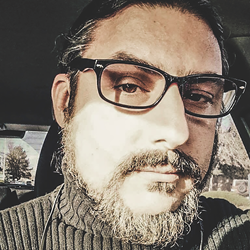 Ajay Menendez, a 30-year IT security veteran, is SecureSet Academy's Hunt Analyst Program Director.
DENVER, Colo. (PRWEB) March 14, 2017
SecureSet Academy today announced the May launch of its 12-week Hunt Analyst Bootcamp — a response to a shift in cybersecurity practices that requires unique new skill sets to detect and trap hackers.
SecureSet Academy is the first private educator in the US to develop comprehensive, accelerated cybersecurity programs. Partnerships with top-tier industry employers ensure environment-ready skills and, to date, a 100% job placement rate for its graduates. Now the Academy adds a program focused on fast-tracking candidates to a new kind of role: the hunt analyst.
Hunt analysts are creative data sleuths who work alongside security engineers and other technical roles to analyze IT environment activity, find areas of vulnerability and set traps for hackers who try to compromise sensitive corporate and government systems.
"There's a paradigm shift to 'offensive security' that cuts down the time required to detect and respond to hackers," said Hunt Analyst Program Director Ajay Menendez, a 30-year IT security veteran. "Hunt analysts leverage research and analytical skills — which you find across math, social science, and business disciplines — and apply creative, lateral thinking to catch things that purely technical personnel and traditional methodology might miss."
"Up until now, there was no complete, end-to-end career-launch education for the hunt analyst role," added Bret Fund, founder of SecureSet Academy. "Our goal is to offer the fastest, most complete balance of technical and analytical training required to enable this dynamic new methodology."
SecureSet Academy's Hunt Analyst Bootcamp begins May 1 at its Denver campus. Prospective students interested in learning more about the hunt analyst role, training requirements and salary range are encouraged to contact Erich Hartnett directly via email (erich(at)secureset(dot)com) or at 800.445.0024, ext. 709.
About SecureSet Academy
SecureSet Academy offers the first bootcamp-style, comprehensive cybersecurity education programs in the U.S. — and the fastest route to entry-level careers in the field. The Academy was launched in response to the global shortfall of cybersecurity professionals who are needed to meet the rise in sophisticated threats worldwide.
SecureSet Academy compresses the time required to achieve necessary skills and certifications from years to months. This immersive, hands-on education ensures skills that are immediately applicable in working cybersecurity environments — 100% of the Academy's graduates have received job offers to date. SecureSet Academy has campuses in Denver, Colorado Springs, and will soon launch in Tampa. For more information, please visit http://www.securesetacademy.com.
# # #