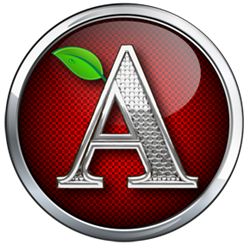 These will be high-paying, skilled jobs.
Myrtle Beach, South Carolina (PRWEB) March 14, 2017
Alkane Truck Company, the South Carolina-based assembler of alternative fuel vehicles, has announced it will establish more than a dozen assembly facilities in the USA, Canada and Mexico over the next 36 months. Alkane is coordinating with economic development offices across North America to identify potential business partners interested in becoming contract assemblers.
"We will provide training for their employees and deliver all components required to assemble Alkane vehicles for direct shipment to our existing and ever-expanding dealership network," says Bob Smith, CEO of Alkane Truck Company. "These business partners will own 100% of their associated assembly facility, so profits generated would be entirely their own; and as owners, they'll also be the recipients of any state and local incentives offered to new business startups in their respective regions."
For an initial licensing fee and a nominal monthly charge, each new owner/operator will be entitled to use the Alkane brand name, Alkane's EPA, CARB, and DOT certificates as well as the company's supply chain to assemble and deliver its Class 7 and 8 trucks and the humvee-style Dominator™. Assembly facilities will be required to pay for and maintain an inventory of parts while Alkane will provide ongoing support and replacement parts.
Local commerce and economic development officials are also assisting Alkane in the search for select sites in areas safe for employees, equipment and inventory. "Proximity to shipping ports, transportation hubs and easy highway access would be ideal," according to Mr Smith. "We are looking for a facility of around 20,000 sq ft under roof with about 30,000 sq ft outside staging area--and at least one truck-level dock for use loading and unloading with a forklift."
This is the first time Alkane Truck Company has offered its streamlined business model to independent entrepreneurs. Already notable in the industry for eliminating the extraordinary costs involved in the setup of a standard manufacturing operation, Alkane is rolling out this expansion plan to accelerate its production timeline in response to orders from its dealership network.
"Not a 'franchise' agreement but rather a simple contract, this is an excellent opportunity for anyone interested in vehicle assembly to get into business with very little risk," says Smith. He added, "Bringing an assembly facility into a community can have an incalculable economic impact--improving the quality of life of local residents, flooding cash into struggling existing companies and paving the way for new startups in ancillary businesses. These will be high-paying, skilled jobs."
This announcement comes at the same time as the company's launch of a new crowdinvesting campaign on equity crowdfunding platform StartEngine, inviting millions across the US--regardless of income level--to join the company in its vision of providing clean-burning alternative fuel vehicles to the trucking and off-road market, create American jobs and promote energy independence. To learn more about the opportunity to invest at the ground floor of Alkane Truck Company's expanding business, visit https://www.startengine.com/startup/alkane.
About Alkane Truck Company
About Alkane Truck Company
Alkane Truck Company is an assembler of alternative fueled vehicles. Alkane vehicles are sold worldwide and are available in Gasoline, Diesel, Propane Autogas (LPG), Compressed Natural Gas (CNG), and Liquefied Natural Gas (LNG). The company is headquartered in Myrtle Beach, South Carolina. For more information, visit our website http://www.Alkanetruckcompany.com.