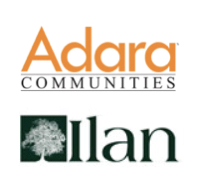 "Both of these acquisitions fit very well into Ilan's residential portfolio, because of the quality of the properties, and how they complement our other multi-family assets."-- Charlie Yalamanchili, chairman and CEO of Ilan Investments
Houston, TX (PRWEB) March 15, 2017
Ilan Investments, a Houston-based residential real estate investment company, today announced it recently closed on two residential apartment communities, adding to its rapidly growing portfolio of upscale residential developments.
The newly acquired properties include Portofino at Las Colinas, a 224-unit, Class "A" luxury apartment community in the Dallas, TX area; and Vineyard Springs Apartments, a 364-unit Class "A" multi-family development in San Antonio.
"Both of these acquisitions fit very well into Ilan's residential portfolio, because of the quality of the properties, and how they complement our other multi-family assets," Charlie Yalamanchili, chairman and CEO of Ilan Investments said. "We see tremendous value-add in both properties, and believe they map to Ilan's aggressive, yet fiscally responsible asset management strategy," he added.
Adara Communities, the property management arm of Ilan, will oversee management of both properties, bringing Adara's total number of managed units to approximately 17,000.
Portofino at Las Colinas, a mid-rise development located 10 minutes from DFW Airport, offers easy access to area interstate routes, as well as proximity to area employers and up-and-coming entertainment destinations.
Located in the northern part of San Antonio's rapidly growing 1604 loop and Stone Oak area, Vineyard Springs provides close access to major shopping and entertainment areas.
About Ilan Investments
Since inception in 1982, Ilan and its predecessor companies have carried the dual mission of being aggressive market participants while never losing site of the founder's moral standards and fiduciary responsibility. The company is focused on generating above market risk adjusted returns by leveraging its experience and market knowledge during the acquisition period, and relying on superior execution once the asset has been purchased.
About Adara Communities
Adara Communities, the property management arm of Ilan Investments is a unique asset and advantage. Unlike most multifamily operators who use third party management, Adara allows for seamless communications during the acquisition as well as operational hold period. As the operational extension of the company, Adara is one of the most experienced and savvy operators when it comes to repositioning deals. The combination of decades of applicable experience and a significantly scaled current portfolio embed Adara with market knowledge that is both deep and spread across a number of markets