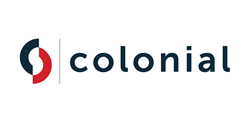 "What we're most excited about is the opportunity to use the site as a launching pad for new products and really transform the way we deliver our services to customers."
Woodcliff Lake, NJ (PRWEB) March 20, 2017
Colonial Surety Company, a writer and direct seller of innovative insurance products across a wide range of industries and professions, has refreshed its website and brand presence with a focus on ease of use and customer experience.
The website refresh and rebranding kicks off an ambitious program of change and innovation at Colonial, with a range of new insurance products in the pipeline. Products from court bonds, to business owners' policies, errors and omissions insurance for attorneys, travel insurance, and pet insurance, are all expected to begin rolling out during the course of 2017.
Colonial's recently launched new website features a reimagined user experience and a new look for the customer dashboard. Prospective and current customers of Colonial will be able to locate key information and products more easily, and benefit from the site's cleaner look and feel. Colonial's branding—featuring an entirely redesigned logo—has been updated to reflect the new site's innovation and modern functionality. With a minimalist style and timeless red, white, and blue colors, the design choices still maintain a connection to Colonial's 86-year corporate heritage.
Colonial CEO Wayne Nunziata said that for customers, the website changes will mean a vastly improved experience online. "Customers will see a clean look, simplified navigation, and improved user interface, especially on mobile devices," he said. "What we're most excited about is the opportunity to use the site as a launching pad for new products and really transform the way we deliver our services to customers."
Colonial Surety Company is a direct writer of pension-related insurance products, fidelity bonds, and license & permit and bid & performance bonds. Rated A Excellent by A.M. Best Company, Colonial's time-tested approach of selling insurance products direct to customers is founded in exceptional service, competitive pricing, and product innovation. Founded in 1930, Colonial is licensed in all 50 States, the District of Columbia and all US Territories (excluding American Samoa). Colonial is Treasury Listed and approved to serve as a surety on federal construction projects, and authorized to issue fidelity bonds covering all ERISA (Employee Retirement Income Security Act of 1974) regulated pension plans, with bond forms that have been approved by the US Department of Labor.
###