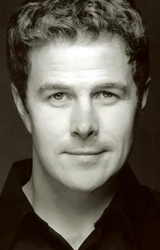 Distractions can come in various shape and sizes, but most of all, we need to be aware of the distracted drivers coming at us.
Montgomery, New York (PRWEB) March 15, 2017
Edward Devitt II is the founder of Talking Brains Initiative (TBI), a nonprofit organization devoted to removing the stigma from brain injuries, and offering support to those afflicted with them. In keeping with TBI's mission, he has made public speaking a major component of his outreach program. On March 16, at 7:15 PM, Mr. Devitt will lead a discussion on the topic of impaired driving and its correlation to traumatic brain injuries at the State University of New York campus in Orange, NY. The talk is to be held at Room 201, in Hudson Hall. This is a return engagement for Mr. Devitt, who spoke at SUNY Orange last year.
Mr. Devitt is an Associate Member of the Governor's Highway Association (GHSA), an affiliation of organizations, associations and businesses that support the goals and objectives of GHSA. Other GHSA Associate Members include the Automobile Association of America (AAA) and Mothers Against Drunk Driving (MADD). For the past year, he has been giving lectures under the auspices of the New York State STOP DWI program. And recently, he addressed an audience of doctors, therapists, and brain injury survivors and their families at the Defense and Veterans Brain Injury Center (DVBIC) in Palo Alto, California, the VA's third largest research program.
He speaks from his own experience as a brain trauma survivor. At the age of eighteen, as the result of an automobile accident, he was forced to undergo extensive physical and cognitive therapy. Moreover, due to the many common but false perceptions surrounding such injuries, and lack of resources for those who have sustained them, he experienced a profound feeling of isolation, leading him into a vortex of depression and addiction. Now age thirty-six, addiction-free, and with virtually no residual cognitive impairment, he has focused his energies on bringing the issue into the public eye and accident prevention.
"Substance abuse is becoming less of a factor in vehicular accidents, but the ones caused by 'distracted driving'—text messaging or talking on a cell phone—is on the rise," says Mr. Devitt. "That's something I'll be covering in this talk, because people need to be alerted to the dangers of both."
For further information, or to book Ed Devitt II for speaking engagements, please contact Talking Brains Initiative, at 845.341.3809, or Ed(at)BrainNewDay(dot)com.
Media Contact:
Ed Devitt II
845.341.3809
Ed(at)BrainNewDay(dot)com