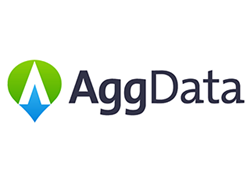 Since obtaining accurate information can require hours of research by an already-stressed staff, we're prepared to step in as an extension of our client's team.
Great Neck, NY (PRWEB) March 14, 2017
AggData is pleased to announce the launch of its Future Retail Store Closings directory, which compiles U.S.-based planned future store and distribution facility closures across several retail sectors.
AggData monitors upcoming retail closings in real time, and its investigatory team performs extensive research to filter rumors and speculation to confirm the details, cultivating an active database of locations and closing dates. The Future Retail Store Closings dataset includes the precise location of each store and the effective date of the closure. AggData also maintains a historical database of store closures filtered by retailer and industry.
Additionally, AggData announced that customers can now access its locational data utilizing a cutting-edge Application Program Interface (API), which creates a continuous data bridge connecting its information to that of its customers in real time. The API enables AggData's customers to seamlessly integrate its data into their websites, mapping platforms and other apps; tailor the data to their needs; track and update the data feed, detecting new updates as soon as they are available; and access and back-fill client databases with historical store location archives.
Vice President of Market Service Inc. (parent company of AggData) Josh Suffin commented, "Retailers have been closing stores and filing for bankruptcy protection at a record clip through the early months of 2017, and most industry observers expect that this is just the tip of the iceberg. Our sister company Creditntell has accurately provided early warnings in numerous recent private company bankruptcies and has several more major chains on its watch list, as shopping patterns continue to shift online and distressed retailers struggle to refinance debt. Since obtaining accurate information can require hours of research by an already-stressed staff, we're prepared to step in as an extension of our client's team. In addition to our roughly five million retailer geo-coded location records, we are pleased to offer AggData customers the added flexibility of streaming future retail store closings and Chapter 11 bankruptcy filings directly into their internal systems using our new API feed."