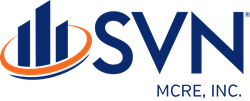 Victorville, CA (PRWEB) March 21, 2017
SVN | MCRE, Inc., one of the SVN brand's premier commercial real estate brokerage firms, has completed the sale of The Colony Apartments, a 200-unit multifamily property located at 14450 El Evado Road, Victorville, CA, and The Golden Sands Apartments, a 120-unit multifamily property located at 15930 Nisqualli Road, Victorville, CA, to Sagebrush Capital Holdings, LLC for $27.4 million.
Michael Miyagishima, CCIM, Managing Director of SVN | MCRE, Inc., represented the seller, The Colony Apartments, L.P. and The Golden Sands Apartments, L.P; David Baird of Sperry Commercial Global Affiliates was the co-listing broker involved in the transaction.
"This transaction was a successful one in that it was highly favorable to both the seller and buyer," says Michael Miyagishima, CCIM of SVN | MCRE, Inc. "Through the use of SVN's cutting-edge marketing platforms, which brought in many high-quality offers, the seller realized a significant return on their long-held investment. The buyer will surely see high returns on their new investment since they now own a quality, stable portfolio located in a market predicted to see regular rent increases."
Totaling 320 units, the two multifamily properties were built in 1988, are both garden-style communities and are located 2.5 miles apart. The Colony Apartments is a 200-unit community consisting of two- and three-bedroom units, and The Golden Sands Apartments is a 120-unit community consisting of one- and two-bedroom units.
About SVN | MCRE, INC.:
SVN | MCRE, Inc. is an independently owned and operated SVN® office. The SVN organization is comprised of over 1,600 Advisors and staff in more offices in the United States than any other commercial real estate firm, and continues to expand across the globe. Geographic coverage and amplified outreach to traditional, cross-market, and emerging buyers and tenants is an effective way to achieve maximum value for our clients. This is why we proactively promote properties and share fees with the entire industry. This is our unique Shared Value Network® and just one of the many ways that SVN Advisors create amazing value with our clients, colleagues and communities. For more information, visit http://www.svn.com.