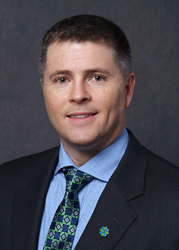 DOYLESTOWN, Pa. (PRWEB) March 15, 2017
Penn Community Bank is pleased to announce that Daniel E. Hines has joined the organization as a Commercial Relationship Manager and Vice President.
Bringing more than 25 years of experience in the financial industry, Hines has joined Penn Community Bank's commercial lending team, which provides financing to businesses of all sizes in a wide variety of industries. Services offered include working capital, equipment financing, owner-occupied real estate and investment real estate.
Prior to joining Penn Community Bank, Hines served as a Vice President / Relationship Manager in Business Banking for a large regional bank, where he was responsible for the development and maintenance of a $68 million commercial and industrial loan portfolio that included a mix of business banking and middle market clients.
A resident of Chalfont, Pennsylvania, Hines earned a bachelor's degree in economics with a business minor from Penn State University. He is a current board member and past board president of the North Penn YMCA.
About Penn Community Bank – Penn Community Bank holds more than $1.9 billion in assets and employs more than 300 people at 23 bank branches and two administrative centers throughout Bucks County, Pennsylvania. As an independent, mutual financial institution, Penn Community Bank is not publicly traded and operates with its long-term mission in mind: to help businesses grow and prosper, to support individuals and families throughout their lifetimes, to strengthen the local economy, and to partner with local organizations to act as a catalyst for positive growth in every market it serves.
# # #