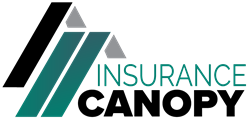 I am especially pleased to be able to offer a quality product for personal trainers that does not require the extra expense or hassle of a membership. - JoAnn Duke, Vice President of Retail Operations
NORTH CHESTERFIELD, VIRGINIA (PRWEB) March 16, 2017
Insurance Canopy has launched a scholarship opportunity for personal training students.
Insurance Canopy is sponsoring a $500 personal trainer/fitness scholarship for students enrolled in a personal training program or school for the 2017-18 school year.
To enter, students need to submit a 500 word essay about the physical training industry following the guidelines provided here.
The deadline is August 31, 2017 and the winner will be announced September 15, 2017.
Innovative Insurance
Insurance Canopy offers an insurance program specifically designed for personal trainers that for only $129/year, provides trainers with a $2,000,000 occurrence and $3,000,000 aggregate limit for both their general and professional liability insurance.
The policy is immediately effective after purchase, allows for instant download of insurance documents, and gives policyholders 24/7 online access to their account. Additionally, trainers can add unlimited additional insureds (e.g., gyms, fitness studios, venues, and recreation centers) for a $30 annual premium.
"Personal trainer insurance through Insurance Canopy will provide an innovative approach to meeting the insurance needs of those in the fitness industry," said Vice President of Retail Operations, JoAnne Duke. "I am especially pleased to be able to offer a quality product for personal trainers that does not require the extra expense or hassle of a membership."
Insurance Canopy was launched in January 2017 by the Belfast Insurance Group, a company with more than 15 years of experience in the insurance industry.
See more details about the personal trainer insurance program here: https://www.insurancecanopy.com/personal-trainer-insurance.
For additional inquires contact Jason McCaul at Jasonm(at)insurancecanopy(dot)com
###