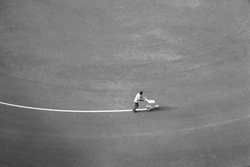 "We are thrilled to see these young artists recognized with National Medals from the Scholastic Art and Writing Awards, This is a great honor for them and for the Arts at Waterford. -Colby Brewer, Waterford Visual Arts Department Chair
Sandy, UT (PRWEB) March 15, 2017
The following Waterford School students were announced as 2017 Scholastic Art & Writing Awards National Medalists: Georgina Chandler, Gold Medal, Model, Photography; Alexa Shreeve, Silver Medal, Ante Tauromachia, Photography; Cindy Xu, Gold Medal, Onism, Drawing; Sophie Gauthier, Silver Medal, How to Write a Novel, Poetry. These students will be recognized along with fellow National Medalists at the National Ceremony at Carnegie Hall in New York City.
"We are thrilled to see these young artists recognized with National Medals from the Scholastic Art and Writing Awards," said Waterford Visual Arts Department Chair Colby Brewer. "This is a great honor for them and for the Arts at Waterford. The awards are a recognition of originality, technical skill, and the emergence of a personal vision or voice."
The Scholastic Art & Writing Awards presented by the Alliance for Young Artists and Writers are the nation's longest-running and most prestigious recognition program for creative teens in grades 7–12. The awards recognize artistic achievement across 29 categories, including poetry, photography, sculpture, humor, editorial cartoons, and video game design.
This year, a record-breaking 330,000 works of art and writing were submitted for adjudication at the regional level. Students receiving regional Gold Key awards are then judged nationally by a panel of creative industry experts to receive National Medals, including Gold, Silver, American Visions & Voices, Portfolio Silver with Distinction or Portfolio Gold Medals and Sponsored Awards.
The Scholastic website states, "Since 1923, the Scholastic Art & Writing Awards have recognized the vision, ingenuity, and talent of our nation's youth, and provided opportunities for creative teens to be celebrated." Past award recipients include Andy Warhol, Philip Pearlstein, Cy Twombly, Robert Indiana, Kay WalkingStick, and John Baldessari; writers Sylvia Plath, Truman Capote, Bernard Malamud, Myla Goldberg, and Joyce Carol Oates; photographer Richard Avedon; actors Frances Farmer, Robert Redford, Alan Arkin, Lena Dunham, and John Lithgow; fashion designer Zac Posen; and filmmakers Stan Brakhage, Ken Burns, and Richard Linklater.
A complete list of the 2017 Scholastic Art & Writing Awards national recipients is available at http://www.artandwriting.org/2017NationalMedalists.
The Waterford School is a top private school providing a liberal arts, college preparatory education, with experienced faculty, rich curriculum, nurturing community and a beautiful 40 acre campus. Waterford enrolls preschool and kindergarten, elementary, middle school and high school students from Salt Lake City, Holladay, Sandy, Draper, Park City, Utah County and throughout the Wasatch front.