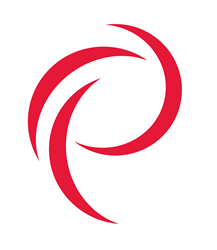 The webinar exhibited the ways the tool can help companies get out in front of potential problems that regulators might uncover.
Oak Ridge, N.J. (PRWEB) March 16, 2017
Pharmica Consulting hosted a pharmacovigilance webinar on February 21, 2017 giving a live demonstration of its quality and compliance oversight tool. Pharmica walked the audience through the tool's ability to easily identify quality and compliance issues from PV business processes, as well as help track effectiveness of CAPA implementation and issue resolution. The webinar highlighted proactive approaches to reduce late cases and how to increase quality and compliance oversight in all areas of pharmacovigilance, with the ultimate goal of leading to fewer and more effective CAPAs and improved health authority inspection readiness.
"We understand the frustration organizations go through when they have to spend a considerable amount of time and resources processing pharmacovigilance cases," said Matt Kiernan, Partner at Pharmica Consulting. "Even after a company's substantial efforts, they are still not sure if their upcoming inspection will leave them with additional CAPA headaches. This webinar showcased how the tool can easily relieve those worries."
"We were thrilled to have had sixty people register for the webinar almost immediately," said Eric Lake, Partner at Pharmica Consulting. "That, combined with the tremendous engagement we got from the audience, illustrated the continually growing need for compliance and quality oversight. The webinar exhibited the ways the tool can help companies get out in front of potential problems that regulators might uncover."
"The attendees were able to ask questions at the end of the webinar which gave Pharmica the opportunity to expand on what the tool can do," said Greg Cohee, Partner at Pharmica Consulting. "Questions were raised about KPI functionality within the tool and we were able to show the dynamic nature of the reports that emphasize KPI thresholds."
Those interested in learning more about Pharmica Consulting and service offerings or upcoming events can visit http://www.pharmicaconsulting.com. To request additional information, please contact Eric Lake at (973) 945-4482.
About Pharmica Consulting:
Pharmica Consulting, one of the life sciences industry's leading consulting firms, provides a variety of offerings designed to help pharmaceutical and biotech clients achieve true operational excellence. Consultants at Pharmica invest the time needed to truly understand a client's specific challenges and tailor solutions to help them create a more profitable business environment. Pharmica Consulting knows how to build effective strategies - and deliver against those strategies as promised.