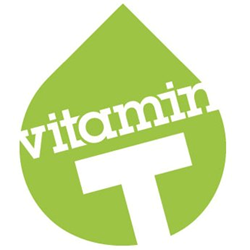 Los Angeles, CA (PRWEB) March 15, 2017
Vitamin T and Aquent have compiled creative and marketing salary ranges based upon thousands of placements they made in 2016.
"With over 30 years of specialization in creative and marketing staffing, Aquent and Vitamin T are uniquely qualified to weigh in on the subject of salary," notes Vitamin T President Susie Hall. "That's why we gathered data from thousands of 2016 placements in the US and Canada (real talent, real clients, real roles) and created a salary guide to share what we learned. From creative directors and social media marketers to proofreaders and front end developers, our guide covers 25 roles with ranges for junior, mid-level, and senior levels of experience."
Vitamin T also created a list of job descriptions to help define the roles of creative and digital talent in the marketplace.
Having a clear idea of how each role and salary range works in the ever-changing and fast-paced world of the digital creative industry helps creative talent and the companies in need of their services come together to efficiently produce innovative products.
The salary guide is available for download on the company's website. Each download also comes with tips on how to conduct the perfect interview.
To learn more about the 2017 Salary Guide, creative and digital talent job descriptions, or how Vitamin T can match you with the creative company that will elevate your next project, contact Vitamin T today.
About Vitamin T
Vitamin T matches creative individuals with projects and companies that need their skills. Our recruitment process, subsidized health benefits, and employee perks mean our happy, healthy, and productive candidates are always ready to give you their best—on time and on budget.
About Aquent
Aquent offers a broad range of staffing services to help global companies add technical expertise to their marketing and creative departments, increase the bandwidth of their in-house teams, and achieve higher quality creative work. To learn more about Aquent's full range of services—including Aquent Studios, Aquent Gymnasium for online training, and our cloud-based solutions—please visit: http://aquent.com.
Contact Details:
Tim Donnelly, Media Contact
Phone: 323.475.7372
Email: tdonnelly(at)vitamintalent(dot)com
Address:
Vitamin T
5670 Wilshire Blvd #1000
Los Angeles, CA 90036
Source: Vitamin Talent
###