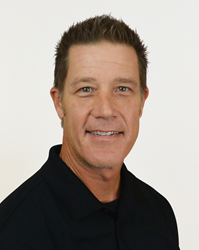 No one wants to call a list of different contractors and juggle working with multiple people just to take care of their house and now, with TruBlue, you don't have to.
Lake Norman, NC (PRWEB) March 15, 2017
Local entrepreneur John Bryan is pleased to announce the launch of his new business, TruBlue of Lake Norman.
TruBlue specializes in providing handyman services, maid and cleaning services, lawn care, emergency repairs, seasonal projects, a senior accessibility program, a home watch program and more. TruBlue also partners with home owners and realtors to get homes ready to sell, prepare new homes for move in, complete home inspection punch lists and ready rental properties for new tenants. TruBlue of Lake Norman serves Mooresville, Huntersville, Cornelius, Denver, Lincolnton, Maiden, Terrell and the surrounding areas.
"We cater to busy adults and seniors and we want to build relationships. Your home is probably your biggest investment and you want someone you can trust taking care of it – we understand that. We might not always be the cheapest option, but we are trained, bonded, insured and our work comes with a one-year guarantee. I think that's incredibly valuable," Bryan said.
Bryan got into brick-laying out of high school and then took a job with a NASCAR racing team, a career he kept for 14 years. Although he loved traveling the country and talking about the work, he found that he was ready to settle down and own his own business. For the last 11 years, Bryan has lived in the Lake Norman area and has owned a landscaping business. Although business was tough during the depression, Bryan had built his landscaping business back up by the time he heard about TruBlue. Bryan is launching the business with the support of his wife Brandi and their daughter Bayli.
"I originally thought TruBlue would be a great way to expand my landscaping business, which it will be, but it also gives me an opportunity to offer maid, handyman and other services too. For the last decade, any time a client has asked me for a referral to help with something other than landscaping, I've been happy to give out a name and number. Now, in many of those situations, they won't have to call someone else. They can still just call me and we'll be there to care for their home – inside and outside," Bryan said.
For Bryan, TruBlue is really about providing a concierge-level of service for clients who want convenience and quality delivered by a local company they can trust.
"At TruBlue, we offer a wide variety of services that are all available with one call. That 'one call does it all' concept is really what sold me on this business and, as I've talked to my current clients about TruBlue, it's been a big selling point. No one wants to call a list of different contractors and juggle working with multiple people just to take care of their house and now, with TruBlue, you don't have to," Bryan said.
All TruBlue franchises are fully insured and bonded and all employees are background checked. To learn more about TruBlue of Lake Norman, call 704-904-8916, email JBryan@TruBlueHouseCare.com or visit http://www.TruBlueofLKN.com.
About TruBlue
TruBlue provides one convenient and affordable solution for all your house care needs – inside and out. TruBlue's services include house cleaning, household repairs, yard work, emergency repairs and seasonal work, all handled by a personal House Care Manager. These affordable services are available year-round and customized to meet your needs and budget. TruBlue strives to provide affordable, worry-free living for seniors and hassle-free living for busy adults with the goal of eliminating the worries, hassles and headaches of home maintenance by providing full-service, trustworthy house care services to fit any budget.