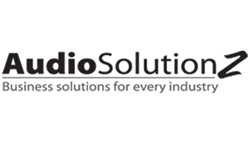 New rule changes have been implemented to the earlier REAC inspection process, which gives REAC inspectors greater authority.
Durham, NC (PRWEB) March 16, 2017
AudioSolutionz is a preferred source of procuring business-enhancing information online. It offers business professionals high-quality, informative live/on-demand audio conferences, webinars and DVDS. Over a period of 12 years, it has been able to earn the trust of thousands of professionals who have used these packages to enhance their performance.
AudioSolutionz will host industry expert Hank Vanderbeek, MPA, CMI for a live webinar, titled 'Updates to REAC Inspection New Rules: Application and Interpretation', on Thursday, April 6, 2017. During this event, Hank will share details on the REAC inspection process, while also covering mission and goals of the agency responsible for conducting the inspections. He will share rules and protocols, and how one can stay in compliance with the REAC guidelines.
REAC inspection new rules concern Uniform Physical Condition Standards (UPCS) inspectors who are responsible for conducting physical inspection of properties controlled by HUD. The new "Industry Standard" repair directive gives every REAC inspector the right to judge the repair quality and whether it is in line with the guidelines. The following list comprises the summary of issues that now can go on the record as defective:

Use of PVC instead of aluminum downspout
Vinyl siding holes covered using a tape
Drywall repairs not matching adjoining walls
"Improperly fixed" plumbing access panels
Angle iron visible at corners of the building
Mismatched tiles on the floor
Mismatched texture on walls and ceiling
Some foreign material located where it should not be
And more.
Expert speaker Hank Vanderbeek during this hour-long session will cover the items that are essential for preparing for the inspection. Attendees will learn more about the scoring structure process that REAC uses for generating inspection score. Recent rule changes, such as UPCS, maintenance staff guidelines, and more will be taken up for discussion as well. He will also take up questions after the presentation to have everyone clear their doubts regarding the new changes and how those can impact them.
For more information visit: https://www.AudioSolutionz.com/public-housing-compliance/reac-inspection-new-rules-changes.html
Get $30 off on our conferences and webinars. Use Code PRWEB30 on checkout (applicable for all purchases).
About AudioSolutionz
AudioSolutionz is a leading business group that acts as a reliable source for procuring business-enhancing information. Its range of products includes live/on-demand audio conferences, webinars, DVDs as well as transcripts. Its highly informative sessions are delivered by nationally-recognized experts who offer highly engaging sessions while also helping you with your doubts regarding their area of expertise in the most professional way. Know more here - https://www.AudioSolutionz.com/public-housing-compliance.html