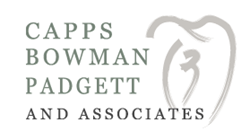 Greenville, NC (PRWEB) March 15, 2017
New patients in need of orthodontics are now invited to explore Invisalign® in Greenville, NC from Capps, Bowman and Padgett and Associates with or without a referral. Crooked teeth can have a negative effect on oral health and can make it difficult to properly clean the teeth or feel confidence when smiling and speaking. Invisalign is a popular method for straightening the teeth in a low-profile way while improving oral health and appearance.
Crooked teeth are far more than an embarrassment and annoyance. Patients with crooked teeth often have difficulty cleaning them properly, which can result in a higher number of cavities and an increased risk of gum disease and other oral health issues. Additionally, crooked teeth can make it challenging to speak properly and can result in self-confidence issues. Drs. Robert Capps, Mark Bowman, Jamison Padgett and John Hoggard encourage patients with crooked teeth to consider orthodontic treatment, specifically, Invisalign in Greenville, NC.
Invisalign varies from traditional orthodontics in a few key ways. The customized clear retainer is practically invisible and highly discreet. This makes it ideal for older patients and those who want to straighten their teeth without drawing unnecessary attention to themselves. In addition to being inconspicuous and unobtrusive, clear aligners are also comfortable to wear. They do not require wires or brackets and do not scratch the inner surface of the cheeks or lips. They are typically less expensive than traditional braces and can straighten a variety of cases in approximately six months. Every two weeks, a new custom aligner is made to continuously guide the teeth into the correct position in the mouth.
Patients who are interested in discreet orthodontics are invited to find out more about the benefits of Invisalign in Greenville, NC. To schedule a consultation, patients are invited to call Capps, Bowman, Padgett and Associates at 252-360-1855.
About the Practice
Capps, Bowman, Padgett and Associates is an all-inclusive dental practice offering personalized dental care for patients in Greenville, NC. Drs. Robert Capps, Mark Bowman, Jamison Padgett and John Hoggard offer expert experience in cosmetic dentistry, orthodontics, laser dentistry and more. The doctors at Capps, Bowman, Padgett and Associates are dedicated to continuing education for themselves as well as increasing awareness of dental issues in their community through outlets such as involvement in a local television program dedicated to dentistry education. To learn more about Capps, Bowman, Padgett and Associates and the services they offer, visit their website at http://www.cappsbowman.com or call (252) 360-1855 to schedule an appointment.