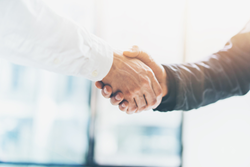 At SIGNiX, we understand that customer trust and loyalty are of the utmost importance for banking institutions.
Chattanooga, TN (PRWEB) March 17, 2017
SIGNiX, the first provider of cloud-based digital signatures in the U.S., has announced its partnership with Citizens National Bank to offer e-signature technology company-wide. This partnership stems from SIGNiX's relationship with the Tennessee Bankers Association, who selected SIGNiX's Independent E-Signature™ technology in 2016 as the secure and trusted solution to promote to its members.
"SIGNiX's digital signature technology provides the independent validation and data security our bank is looking for," said Pam Ihli, chief technology officer of Citizens National Bank. "Knowing that SIGNiX's digital signatures can be verified independently and come with a wide range of security features gives us the confidence we need to offer this technology to our customers."
One key benefit of SIGNiX's Independent E-Signatures™ is that the bank has full ownership and control over where signed documents reside, even to the point of limiting them to the bank's server and removing them from SIGNiX altogether. Additional risk-mitigating factors in the bank's decision include: 1) the technology adheres to international, published standards that minimize unforeseen external factors affecting a digital signature's validity, 2) a range of identity authentication methods to provide the necessary security for each transaction, 3) tamper-evident technology clearly indicates when a document has been changed in any way by an unauthorized user and 4) a complete audit trail captures every initial, signature and other step from start to finish.
"At SIGNiX, we understand that customer trust and loyalty are of the utmost importance for banking institutions," said Jay Jumper, CEO of SIGNiX. "We strive to meet our banking clients' needs and provide them with the tools that lend safety and independence to the banking process. We are pleased to partner with Citizens National Bank to make managing the lending process more efficient."
"SIGNiX's Independent E-Signatures™ are perfect for the financial industry because they have so many security features that greatly reduce the risk of fraud," said Stacey Langford, senior vice president of membership at TBA. "We are glad to see banks in our association use e-signatures to become more efficient while enhancing security and customer convenience."
###
About SIGNiX: SIGNiX, the most trusted name in Independent E-Signatures™, makes signing documents online safe and secure with comprehensive legal evidence permanently embedded in each document to eliminate any dependence upon SIGNiX. The company's cloud-based service uses patented technology to give businesses and organizations the most secure and legally defensible e-signatures available at a fraction of the cost of wet ink signatures. SIGNiX's products help the world's leading companies become more efficient, decrease risk and boost profits. For more information, visit http://www.signix.com. You can also follow SIGNiX on Twitter @signixsolutions and LinkedIn.
About Citizens National Bank:
Headquartered in Sevierville, Tenn., Citizens National Bank is a full-service community bank with 20 branches in Sevier, Jefferson and Knox counties. For more information, visit https://www.cnbtn.com.
###