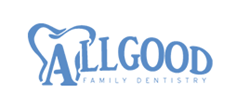 Midlothian, VA (PRWEB) March 15, 2017
New patients with missing teeth can now receive dental implants in Midlothian, VA, from Drs. Ashlyn Price, Autumn Mayers and Ron Adelman, with or without a referral. Patients who do not have their missing teeth immediately treated by a trusted dentist are more likely to suffer from excessive bone loss and shifting of the teeth in the mouth. In cases where bone loss is so pronounced that implants cannot be placed, Drs. Price, Mayers and Adelman offer bone grafting procedures to restore bone mass to normal levels.
Over 178 million Americans are missing at least one tooth, according to the American College of Prosthodontics. Although tooth loss is a common occurrence among adults, it is not always treated when it should be. Whether tooth loss is due to a serious injury, advanced gum disease or another cause, seeking rapid treatment is imperative if patients want to avoid experiencing bone loss, shifting teeth and possible changes in the bite. When a tooth is lost, the absence of stimulation in the jaw bone from the tooth root leads to jaw bone degradation. Over time, this degradation can become so pronounced that the patient's face retains an older, sunken look and may no longer be eligible for dental implants in Midlothian, VA. For this reason, it is important for patients who have lost one or multiple teeth to quickly seek the help of a trusted dentist who is experienced in the placement of implants.
Dr. Adelman is highly experienced in the placement of dental implants and bone grafting procedures. Prior to placing implants, the team first carefully and thoroughly examine each patient to determine whether or not they have sufficient bone density to support implants. If the patient is a good candidate, titanium posts are placed in the jaw and given time to heal completely before personalized crowns are attached to the top. Once fully healed, implants are highly natural-looking and function just like real teeth.
Patients in need of dental implants in Midlothian, VA, from a trusted dentist are invited to schedule an appointment with Dr. Price, Dr. Mayers or Dr. Adelman. Consultations can be arranged by calling 803-739-0000.
About the Practice
Allgood Family Dentistry is a general dental practice offering personalized dental care to patients in Midlothian, VA. Drs. Ashlyn Price, Autumn Mayers and Ron Adelman offer experienced and highly-trained dental care for a variety of dental services including dental implants, Invisalign®, cosmetic dentistry, periodontal care and TMJ disorder treatment. The entire team at Allgood Family Dentistry make each patient's needs their first priority and take the time to build a relationship with their community. To learn more about Drs. Price, Mayers and Adelman, visit their website at http://www.allgoodfamilydental.com or call 803-739-0000 to schedule a personalized consultation.