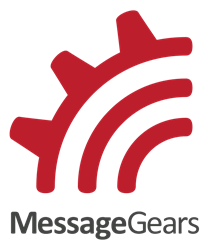 Our email technology is game-changing for large enterprises and we pride ourselves on delivering over-the-top service and support for our customers.
ATLANTA, GA (PRWEB) March 16, 2017
MessageGears, an enterprise email marketing software vendor with an innovative product architecture, announces that it has been recognized as a leader in "The Relevancy Ring ESP Buyer's Guide 2017," a quantifiable measurement of Email Service Providers (ESPs) conducted by The Relevancy Group, a market research and advisory firm specializing in digital marketing.
MessageGears won Gold Client Satisfaction awards in the categories of infrastructure/stability, integration, technical support, and overall value, along with Silver awards in product integration, deliverability, and account management. The report authors noted: "MessageGears' hybrid email marketing solution may be the answer for clients concerned with data security and/or with massive amounts of ever-changing data. Clients rated MessageGears number one when it comes to integration, with one client referring to the hybrid cloud delivery approach as 'truly revolutionary technology'. Technical and Customer Support teams also received high marks, with one reference asserting that 'the people [at MessageGears] set them apart from their peers in the space'."
"We are thrilled to be recognized for the two pillars upon which we are building our business," says Roger Barnette, CEO of MessageGears. "Our email technology is game-changing for large enterprises and we pride ourselves on delivering over-the-top service and support for our customers. It is exciting that our focus in these areas is being recognized by our clients and top analyst firms such as The Relevancy Group."
With a solution that is uniquely suited for large enterprises, MessageGears allows marketers to leverage their existing customer data investments without needing to replicate that data and sync it to another email vendor. Replicating data between internal systems and marketing cloud environments is time-consuming and costly for large, global firms, and it makes it difficult for their marketers to react quickly with new offers or messages. Customers utilizing MessageGears' hybrid solution benefit from unparalleled data access and enterprise-grade security while not having to maintain their own message delivery systems.
MessageGears sends billions of messages every month on behalf of global B2C brands such as Expedia, Orbitz, Booking.com, and Runkeeper.
About The Relevancy Group
Founded in 2010 and led by tenured industry analyst and marketer David Daniels, The Relevancy Group (TRG) provides market research and advisory services. We measure consumer and executive behaviors to develop strategies that optimize a return on marketing investments. Each analyst has a minimum 15 years of experience in digital marketing. We are a trusted advisor to leading technology organizations and familiar brands. TRG is dedicated to educating the market on emerging trends and the imperative tactics needed to foster trust with customers in order to improve an organization's relevance within the broader on and offline connected economy. We deliver unique market research and services. For more information please visit http://www.relevancygroup.com.
About MessageGears
MessageGears is the only email service provider that allows global enterprise brands to communicate with a customer in real-time as if the customer was one of ten instead of one of ten million. The solution's unique hybrid architecture enables large businesses to create meaningful dialogue with their customers, stay in control of their data, and gain better understanding of their customers. Founded in 2010, MessageGears is based in Atlanta, GA. For more information, please visit http://messagegears.com.