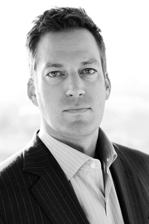 Ryan Baker of Baker Marquart has been recognized for his tenacity and skill as an advocate in digital media and streaming's legal battlefields.
Los Angeles, CA (PRWEB) March 16, 2017
Cablefax recently recognized Ryan G. Baker in its inaugural Top Lawyers Awards, which recognizes "the legal minds addressing cable and broadband's toughest issues." Cablefax will host an awards dinner March 22 at the National Press Club in Washington, D.C. Baker Marquart is based in Los Angeles.
"Baker's legal battlefields for digital media and streaming issues include federal and appellate courts," the Cablefax article states. "Recognized for his tenacity and skill as an advocate, he obtained a landmark ruling in which a federal court found for the first time that an Internet retransmitter of television programming could be entitled to a compulsory copyright right license under Section 111 of the Copyright Act."
The story refers to FilmOn X's win in the Central District of California, which the media described as a "legal earthquake." Baker is also known for work with innovators such as VidAngel, Hologram USA and ICON Aircraft, helping them challenge powerful incumbents, often with much larger legal budgets.
"Changes in the TV and broadband landscape, paired with a new administration and FCC, make for confusing times," said Cablefax Publisher Michael Grebb. "If there's one thing every successful company needs to navigate an uncertain media and communications industry... it's a darned good lawyer. That's why Cablefax's editors have for the first time compiled the definitive list of Top Lawyers whose influence and expertise continues to guide companies and executives within this industry."
For more information about Baker Marquart LLP, go to bakermarquart.com