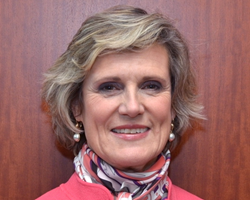 As a boutique small cap specialist, GIM has a deep team and time-tested product offerings, along with the autonomy to ensure we act in the best interests of our clients.
Waltham, MA (PRWEB) March 20, 2017
In tandem with GIM's strategic plan to broaden its reach for the firm's small cap equity offerings, Granahan Investment Management ("GIM") announces that it no longer serves as a sub-advisor for Vanguard, including on the multi-managed, $12-billion Vanguard Explorer Fund. GIM managed funds for Vanguard under a founder's fee arrangement averaging 0.19% since 1985. The amount of assets managed by the firm for Vanguard has lessened over time as GIM gained new clients in its suite of small cap offerings. As of 12/31/2016, GIM oversaw $1.4 billion of the Explorer Fund, down from a peak of $2.7 billion.
GIM's CEO, Jane White, comments: "All of us at GIM value the long-standing partnership with Vanguard. The best-practices we gained over the years, when combined with our team's investment expertise, has helped earn GIM global recognition as a small cap equity specialist."
White continues, "GIM's talented investment professionals are experts in small cap investing, for both domestic and international equities. We have strengthened the team with key additions over the last five years. Going forward, we are excited to be able to offer more investors our full suite of small cap products – from U.S. micro/small/SMID-cap equities to international and global small cap equity."
As an employee-owned investment boutique and small cap equity specialist, GIM has over $1-billion in assets under management. The firm offers seven small cap investment strategies, several of which are consistently ranked as top-performers by Pensions & Investments/Morningstar. Three that were recently recognized are Small Cap Focused Growth, SMID Select Opportunities and International Small Cap Opportunities. All GIM portfolios are based in bottom-up stock selection that stems from in-depth fundamental research coupled with a disciplined stock valuation and portfolio allocation methodology.
With respect to opportunities in the market, Gary Hatton, GIM's CIO, explains, "The small cap sector of the market has inefficiencies that can be exploited by active portfolio management based on disciplined bottom up stock selection. We are excited about the investment opportunities available today, as we see innovative smaller companies continue to drive economic growth worldwide. Our investment strategies are designed to capture this growth by investing in high quality companies with attractive risk-reward profiles."
White adds, "Given our slate of high quality investment strategies spanning the small cap arena, GIM can serve the various small cap investment needs of investors worldwide. As an employee-owned firm, GIM has the talent in place, attractive product offerings, and the autonomy to ensure we act in the best interests of our clients."
Granahan Investment Management, Inc. is an employee-owned investment boutique that was founded in 1985. The Waltham, Massachusetts-based firm works with institutions, family offices and wealthy individuals around the world, providing quality investment management services in the smaller-cap area of the publicly-traded markets. GIM products are available through separate account management and a commingled LLC vehicle. For off-shore investors, in addition to separate accounts, GIM offers its Small Cap Focused Growth and Small Cap Discoveries products through its Ireland-based UCITS Fund platform. The firm has $1.1-billion in assets under management.