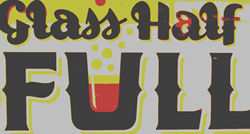 When else do we take time to listen to the literacy of our ancestors in their search for God? Wouldn't St. Patrick raise a beer and cheer on this kind of hymn singing!
Littleton, Colorado (PRWEB) March 17, 2017
What does blustery March really have to offer besides St. Patrick's Day? Between Winter and Spring, do people raise a ruckus indoors or brave the breezes outside? What else is there to celebrate? Well, managing partner, Laura Bartnick, from Capture Books says, "The bawdy Beer and Hymns fad has come into its own as a church goers, and their friends, run down to town pubs for nights of fun." Singing verse? This verse swings to Hark! the Herald Angels Sing.
God, You answer when we call
God our Savior, hope of all!
Awesome deeds in righteous answers!
to all peoples of the earth.
And to farthest seas You bring,
Your good hope with awesome deeds!
You, Who by Your power formed
Mountain peaks with strengthened arms.
You, Who stilled the roaring seas,
made the nations' turmoil cease.
The collection of newly published Psalms Hymns is metered to traditional Hymns for an interactive play in music and poetry performance. Adapted Psalm lyrics and poems are set to old traditional hymns, but they can be sung in bluegrass, jazz or an a Capella style. It could be optimism. It could be madness.
For good reason, chilly March is International-Mirth Month. Trying to sing old stuff together is guaranteed to raise a sweat of mirth. This is when working gaffs can do better than slump into a chair. Groups of friends are taking to listening to literacy of their ancestors' hearts in their search for God. Wouldn't St. Patrick raise a beer and cheer on this kind of hymn singing! Sung like a quick puzzle, these two verses go to All Hail the Power:
The heavens shout God's handiwork,
The skies proclaiming, shine!
Like windows they reveal His light;
Each day and night, they remind.
They have no speech, they use no words;
But in their silence they sign!
This mystery, like a bridegroom's love,
Brings ardor in its zeal;
Each day our dawning sun overcomes,
Each night His knowledge reveals!
The sun was hung in arc by God
For light to warm around the world.
Or, take poetry. Who knew March was also National-March-Into-Literacy Month? And Spiritual Wellness Month? It is also Sing-With-Your Child Month, Music-In-Our-Schools Month, and Small-Press Month rolled into one. On these quarter notes, school teachers are assigning students to memorize and perform historically accurate psalms from the gold medal awarded Psalmody book, Psalm Hymns: Dramatic, Contemplative, Singable, Recitable Psalms! This is My Father's World grows a new branch with this adapted lyric.
Like a little tree will thrive
Planted by the water's side,
In season it will yield its fruit,
How green its leaves abide!
See how these roots take hold,
Set against the roots that fail,
Swept up like chaff upon the wind,
The withered roots shall sail.
March is also Optimism Month, probably because we need some about this time of year. It is Humorists-Are-Artists Month, and International Ideas Month. Humor this idea. March is what the Psalm Hymns collection is to the brave, to those who venture into belly button gazing here in March, when there is not much else to do but sing and work on your poetry performance.