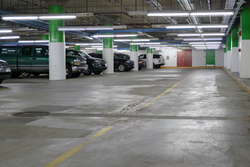 Natick, MA (PRWEB) March 16, 2017
ThinkLite, the company that offers the only driverless, ballast bypass LED retrofit kits and tubes available announces a breakthrough in lighting efficiency.
The company has released a new line of lamps that deliver 180 lumens per watt (LPW), making ThinkLite the most energy efficient commercial LED retrofit line available and far surpassing the company's earlier efficiency benchmark of 131 lumens per watt.
"ThinkLite always strives to be at the forefront of innovation." said Dinesh Wadhwani, CEO of the company. "The release of our 180 lumens per watt products means ThinkLite yields more light out of a single watt of electricity than any other product available today."
Companies installing ThinkLite's 180 lumens per watt tubes can enjoy a staggering 75% reduction in energy consumption while delivering light quality that is 15-20% better than traditional fluorescent lighting. This is accomplished by ThinkLite's driverless design.
Only ThinkLite offers the exclusive programmable AIC chip with four components that replace a traditional LED driver consisting of approximately 150 electrical components. Drivers, while designed to power the LEDs, also generate a great deal of heat that limits the lumen output of the LED. The ThinkLite driverless design eliminates 90% of the heat generated by driver-dependent LED lamps. By eliminating heat, the light output of the LEDs can be maximized with remarkably low wattage.
ThinkLite products also bypass the existing ballast in fluorescent fixtures, eliminating the wattage consumption from ballasts. By bypassing the ballast and eliminating the driver, ThinkLite has eliminated the two 'weak links' in LED lighting that eliminates any necessary lamp and ballast replacement for 70,000 hours.
A total of 8,875 ThinkLite LED retrofit tubes were recently installed in Boston's Prudential Center Garage, the largest parking garage in New England. This immediately reduced energy consumption for lighting by a dramatic 73% from the existing 32W fluorescent tubes, down to a ThinkLite 8W LED Retrofit Tube kit. This revolutionary reduction is a message to the world of ThinkLite's ability to produce the highest energy efficiency in the LED market. The norm in the fluorescent-to-LED conversion industry is usually a 50% drop in wattage at the best. In a massive parking garage with over 3600 spaces and round the clock operation, 73% savings are substantial.
Utilities offering energy incentives look favorably on any initiative that achieves greater efficiency, with the size of the incentive directly proportionate to the amount of kilowatt hours (kWh) that are reduced by the initiative. By utilizing ThinkLite's 180 lumens per watt solution, companies are seeing energy rebates and incentives that exceed expectations; and dramatically shorten the payback period of the upgrade to around 1 year.
ThinkLite's 180 lumens per watt product line includes traditional T8 retrofit tubes, T5 retrofits for high bay applications, u-shape tubes, BIAX lamps, as well as ThinkLite's exclusive Dual Shine tube the world's first LED tube offering 360 degrees of exceptional light.
As auto manufacturers continue to squeeze more miles per gallon from their engines, ThinkLite chooses to be at the forefront on lighting innovation innovation and will not stop at 180 lumens per watt. "We believe there is even greater efficiency to be had because of our unique technology, and we are fervently pursuing new efficiency benchmarks.", said Wadhwani. Meanwhile, the ThinkLite 180 lumens per watt solution is saving companies across the country thousands of dollars monthly in lighting savings while providing the best light and lowest maintenance available.