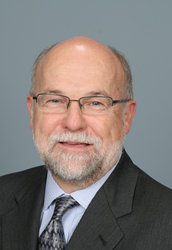 CareEngage Sustain gives clinicians the ability to integrate education, patient reminders and checklists into their workflow, providing instructions and information to patients and tracking their progress.
Yardley, PA (PRWEB) March 16, 2017
The cost of treating patients with chronic conditions accounted for 86 percent of all US health care spending in 2010. Couple this with the fact that more than 50 percent of people in the United States live with at least one chronic condition, and the economic impact becomes staggering. The StayWell Company, a leading health solutions company, announced today the availability of Krames CareEngage SustainTM, an interactive solution designed specifically to support people living with chronic conditions.
CareEngage Sustain is a new product delivered through the Krames CareEngage™ platform, which was launched by StayWell in 2016. CareEngage powered by Doctella provides clinical checklists, engagement tools and patient education materials for people being treated for chronic conditions, such as diabetes, chronic obstructive pulmonary disease, heart failure and asthma. The solution extends the reach of care professionals to support patients with the ongoing learning and behavior change needed to achieve desired health outcomes.
"Living with a chronic condition can have a long-term impact on a patient's quality of life and on their financial situation, since these patients experience more out-of-pocket expenses and a higher incidence of absenteeism and lost productivity. Effectively managing a chronic illness can be an around-the-clock job requiring the support of multiple caregivers, family and friends," said David Gregg, M.D., chief medical officer, StayWell. "CareEngage Sustain gives clinicians the ability to integrate education, patient reminders and checklists into their workflow, providing instructions and information to patients and tracking their progress."
CareEngage Sustain features:

Personalized content through a "Patient Journey" feature;
Intelligent 'start' button that gives patients the most impactful information, reminders or support at the right time;
Easy-to-use calendar display with key dates that sync to a patient's personal calendar;
Fast access to authoritative, but easy-to-digest content;
Engaging interactive activities and videos and more; and
The ability to explore StayWell's broader Krames content library.
According to Nicole Latimer, CEO of StayWell, the Patient Journey is responsive to a patient's activity within CareEngage Sustain. The platform and Patient Journey become increasingly personalized based on the individual's answers to questions regarding their level of understanding about their condition. By providing the right information to patients at the right time and in appealing ways, we can better support patients on their journey to better health and management of their conditions.
"We've blended our expertise in clinical care, consumer e-learning, and behavior change science to create a solution that works with individual patients, moving them along the continuum of knowledge and behavior change, empowering them to ultimately manage their health and well-being for long-term, positive outcomes," said Latimer.
The CareEngage platform originated from quality and safety checklist research performed at leading medical organizations across the country. Sustain is unique because it combines quality improvement science and physician-developed Doctella Smartlists in an open, interactive content framework that maps the complete patient journey, including: patient preferences, education, care instructions, symptom tracking, beliefs, belonging, insights and patient-reported outcomes and measures. The recent addition of a SMART on FHIR application to CareEngage facilitates the integration and use of the platform across provider locations, making it efficient for both clinicians and patients.
The innovative CareEngage platform supports a growing list of products. CareEngage Sustain now joins the CareEngage Prepare™ product, which educates and prepares patients for surgical procedures in order to reduce same-day surgery cancellations due to lack of adherence with preparatory instructions.
To learn more about Krames CareEngage or to join the Krames CareEngage Sustain Collective, a cohort of early adopters established by StayWell, visit http://www.staywell.com/doctella.
Follow and participate in the conversation on Twitter: #StayWellCareEngage #CareEngageSustain #Diabetes #DiseaseManagement #COPD #Asthma #CHF #PatientSafety #PatientEngagement #Checklists #DoctellaSmartlists #DigitalHealth #HealthApp #SMARTonFHIR
About StayWell
StayWell is a health solutions company that uses the science of behavior change to help people live happier, healthier lives. StayWell brings decades of experience working across the health care industry to design solutions for improving individual and organizational health outcomes, managing the health of targeted populations, and creating brand engagement for employers and health care organizations. StayWell programs have received numerous top industry honors, including the C. Everett Koop National Health Award and the Web Health Award for health engagement programs. StayWell also has received URAC and NCQA accreditation for several of its programs. StayWell is majority-owned by Healthcare Services & Solutions, LLC, a wholly owned subsidiary of Merck & Co., Inc., Kenilworth, NJ, USA ("Merck"). The company is headquartered in Yardley, PA, and also has a major location in St. Paul, MN. To learn more, visit http://www.staywell.com.
About Merck
For over a century, Merck has been a global health care leader working to help the world be well. Merck is known as MSD outside the United States and Canada. Through our prescription medicines, vaccines, biologic therapies, and animal health products, we work with customers and operate in more than 140 countries to deliver innovative health solutions. We also demonstrate our commitment to increasing access to health care through far-reaching policies, programs and partnerships. For more information, visit http://www.merck.com and connect with us on Twitter, Facebook, YouTube and LinkedIn.
Forward-Looking Statement of Merck & Co., Inc., Kenilworth, N.J., USA
This news release of Merck & Co., Inc., Kenilworth, N.J., USA (the "company") includes "forward-looking statements" within the meaning of the safe harbor provisions of the U.S. Private Securities Litigation Reform Act of 1995. These statements are based upon the current beliefs and expectations of the company's management and are subject to significant risks and uncertainties. If underlying assumptions prove inaccurate or risks or uncertainties materialize, actual results may differ materially from those set forth in the forward-looking statements.
Risks and uncertainties include but are not limited to, general industry conditions and competition; general economic factors, including interest rate and currency exchange rate fluctuations; the impact of pharmaceutical industry regulation and health care legislation in the United States and internationally; global trends toward health care cost containment; technological advances, new products and patents attained by competitors; challenges inherent in new product development, including obtaining regulatory approval; the company's ability to accurately predict future market conditions; manufacturing difficulties or delays; financial instability of international economies and sovereign risk; dependence on the effectiveness of the company's patents and other protections for innovative products; and the exposure to litigation, including patent litigation, and/or regulatory actions.
The company undertakes no obligation to publicly update any forward-looking statement, whether as a result of new information, future events or otherwise. Additional factors that could cause results to differ materially from those described in the forward-looking statements can be found in the company's 2016 Annual Report on Form 10-K and the company's other filings with the Securities and Exchange Commission (SEC) available at the SEC's Internet site (http://www.sec.gov).
About Doctella:
Doctella.com, by Patient Doctor Technologies, Inc. and creators of Doctella Smartlist technology, is based in Silicon Valley. The company provides a comprehensive patient-centered outcomes management platform to improve the culture, communication, and engagement between patients, families, and providers. Doctella was founded by Amer Haider, Dr. Peter Pronovost, and Dr. Adil Haider. The Doctella Smartlist app was developed by leading researchers from Johns Hopkins and at other leading institutions. The StayWell Company, LLC, is an investor in Doctella. Start your journey to better, safer care at http://www.doctella.com. 
Media contact
Barbara Tabor, APR / 651-230-9192 / barbara(at)taborPR.com