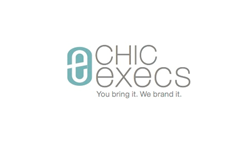 San Marcos, CA (PRWEB) March 17, 2017
ChicExecs is a retail-focused PR and marketing brand strategist firm whose commitment to bettering their employees through inspirational work spaces, company perks, and mutual support is gaining media attention.
This year they've even garnered a place in Entrepreneur Magazine's Top Company Cultures for 2017.
"No matter the size of your company, the culture can make or break your business," explains ChicExecs co-founder Nikki Carlson. "Our culture is driven by purpose, passion, and a deep respect for every one of our associates and Clients, and we are thrilled to be recognized for it."
Entrepreneur, in partnership with CultureIQ, reviewed small sized businesses (companies with 25-49 employees) and scored them in 10 core categories – collaboration, innovation, agility, communication, support, wellness, mission and value alignment, work environment, responsibility and performance focus.
ChicBlvd Inc., the parent company of ChicExecs, earned 92 points out of 100, ranking them number 35 on the list.
"We have had a distinct vision for our company since launching back in 2006," said Carlson. "We've created a space brimming with inspiration and beauty while nurturing personal relationships and encouraging purposeful participation."
Nikki Carlson and Kailynn Bowling launched the brand to help everyone from first time entrepreneurs to established businesses reach their growth and placement goals.
ChicExecs now includes multiple service divisions including Public Relations, Channel Management, and Social Media.
Their belief in hard work, humility, integrity, creativity, teamwork, and making work fun has drawn likeminded team members to their cause.
With faith as their guide, Nikki and Kailynn truly understand the responsibility of putting others first. On a mission to give back to the community, ChicBlvd Inc. supports non-profits like Compassion International, Big Brothers Big Sisters, Icing Smiles, Casa Teresa and many more.
About
ChicBlvd Inc., a woman owned business, is the parent company of three divisions including ChicBlvd Magazine, ChicExecs Brand Strategist Firm, and ChicBuds. Co-founders Nikki Carlson and Kailynn Bowling bring more than 30 years of advertising, marketing and PR experience combined with 15 years of business management, retail and sales to the table.
Launched in 2006, ChicExecs quickly garnered over 200 clients and a network of 40,000 small businesses. ChicExecs offers a unique brand strategy combining PR, Social Media, Influencers and Store Placements with retail focused initiatives. Their clients can be seen in many magazines such as InStyle and People, on TV segments such as The Today Show, Extra TV, Fox News Network, The Doctors, local news stations around the country as well as placements with Social Media Influencers. ChicExecs Clients have also received retail placements in stores such as Target, Pac Sun, Anthropoligie, Nordstrom, Von Maur, Amazon Zulily and more.