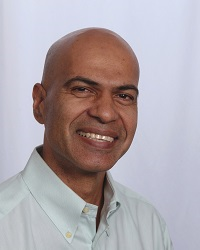 The book should be a constant companion to anyone implementing or optimizing SAP SuccessFactors.
Chicago, IL (PRWEB) March 16, 2017
Chief Solution Architect at 3D Results, Permanand Singh, released his book – Implementing SAP SuccessFactors: A Client Centered Approach which is an easy to follow, informative guide on how to effectively implement SAP SuccessFactors. The book takes a client centered approach and provides a summary review of the entire SAP SuccessFactors suite that is accessible yet comprehensive. It walks through key factors that affect solution configuration and deployment, making a point to call out critical areas that are frequently overlooked but that significantly influence the ultimate value of the technology.
"Permanand offers a simple, comprehensive, and holistic view of what we have learned as necessary to deliver business results in an SAP SuccessFactors project. The book is a great resource and should be a constant companion to customers planning both optimizations and full implementations of SAP SuccessFactors," said Dr. Brian Fieser, President of 3D Results.
Advanced Praise
"Singh's book provides valuable templates and starting points for every aspect of an implementation project from strategy and testing, to our new world of constant Change Management. Singh also forgoes the usual IT jargon, and takes a clear practitioner view in walking through critical decisions every implementation team must make concerning the need for module adoptions, integrations, data management, and workflows."
-Stacey Harris, VP Research and Analytics, Sierra-Cedar
"An obvious resource for SuccessFactors teams and a template for all HR systems professionals and HCM leaders who need to drive an ERP project from beginning to end."
-Matthew Peterson, Executive Director, Leading Edge HR Network (lehrn.org)
"Permanand provides clear and thoughtful directions for success that all HR Technologist, CHROs and CIOs should understand before implementing the SuccessFactors suite."
-Troy Barnett, Former Senior Director of Corporate Services Technology, Under Armour
About The Author
Permanand Singh has over 25 years of experience in technical systems, 20 of which have been primarily with human resource information systems (HRIS). Permanand spent four years working for SAP SuccessFactors where he advised on all system and process aspects of implementations for over 30 local and international clients of varying industries and sizes. Permanand is a subject matter expert for talent management solutions and SAP SuccessFactors system architecture. He is currently the Chief Solution Architect at 3D Results – a leading HCM consulting services firm for the SAP SuccessFactors and IBM Kenexa cloud HCM suites – where he focuses on developing the optimal deployment approach for our clients. He is also responsible for defining the systems roadmap and architecture blueprint for each phase of the project and ensuring that the system roadmap is linked to and supports organizational objectives.
To interview Permanand about Implementing SAP SuccessFactors: A Client Centered Approach, contact Rebecca Hirschfield.
Purchase a copy
About 3D Results
3D Results® provides consulting services for SAP SuccessFactors and IBM Kenexa cloud HCM suites. Our Process on Purpose® methodology ensures a successful implementation, while optimizing business processes and aligning systems with organizational talent strategy. Our experienced professionals offer thought leadership, a consultative style, and a focus on data science. We deliver Results on Purpose™