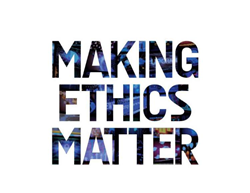 Carnegie Council is one of the world's top creators of nonpartisan educational resources on international ethics used by professionals, journalists, educators, students, and the greater public.
(PRWEB) March 17, 2017
Carnegie Council for Ethics in International Affairs announces its upcoming current affairs programs, which are open to the public.
To attend in person, please RSVP.
Events take place at:
Carnegie Council
170 East 64 Street, New York, NY 10065.
Or watch them as live webcasts here: http://www.carnegiecouncil.org/live.
The Lockerbie Bombing: The Search for Justice
Mar 21, 6:00-7:30 PM ET
Kenny MacAskill
In 1988, Pan Am 103 departed London for New York. Shortly after take-off, a bomb detonated, killing all on board and devastating the Scottish town of Lockerbie. Abdelbaset al-Megrahi was convicted of the crime. His subsequent release from prison and deportation to Libya caused a political controversy in the UK and severely damaged Anglo-American relations.
Shades of Red and Blue: Uniting Our Divided Nation
April 1, 12:30-9:00 PM ET
THIS EVENT WILL TAKE PLACE AT THE NEW YORK PUBLIC LIBRARY.
This nonpartisan forum of six conversations featuring high-profile speakers from both sides of the political divide will address some of the most pressing issues of our time. Speakers include Salman Rushdie, Thomas M. Nichols, Anne-Marie Slaughter, John W. Dean, Leon Botstein, Jamil Dakwar, and more.
Toward Democracy: The Struggle for Self-Rule in European and American Thought
April 5, 6:00-7:30 PM ET
James T. Kloppenberg
The story of democracy remains one without an ending, a dynamic of progress and regress that continues to our own day. How have understandings of self-rule changed over time on both sides
Easternization: Asia's Rise and America's Decline from Obama to Trump and Beyond
Apr 12, 8:00-9:15 AM ET
Gideon Rachman
Easternization is the defining trend of our age. The growing wealth and power of Asian nations over the last 50 years is transforming the international balance of power, bringing a near 500-year period of western dominance to a close. How will this turbulent process define politics in the 21st century?
Advancing Women's Rights in Two Muslim Countries: Qatar and Pakistan
Apr 20, 6:00-7:30 PM ET
H. E. Dr. Maleeha Lodhi, H. E. Ms. Alya Ahmed bin Saif Al-Thani
While there are many misperceptions in the West about the problems faced by women in Muslim countries, progress continues to be made to create a class of educated women ready to contribute to society outside their homes. How are Qatar and Pakistan addressing the challenges of advancing women's rights?
The Coming War with China? The Ethics of Confrontation in the Pacific
Apr 27, 6:00-7:30 PM ET
Ian Buruma, Joshua Eisenman, Jennifer M. Harris
This panel will examine the prospects for armed conflict in the Pacific and America's moral imperative to keep the peace while still maintaining its values and credibility. Can the U.S. and China avoid miscalculation and instead find common ground?
ABOUT CARNEGIE COUNCIL
Founded by Andrew Carnegie in 1914, Carnegie Council for Ethics in International Affairs is an educational, nonprofit, nonpartisan organization that produces lectures, publications, and multimedia materials on the ethical challenges of living in a globalized world. Go to http://www.carnegiecouncil.org.