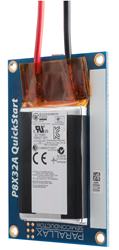 The Polyonics flame retardant tapes are shown to clearly prevent the propagation of fire.
Westmoreland, NH (PRWEB) March 20, 2017
Polyonics manufactures a wide variety of flame retardant single and double coated polyimide tapes. The engineered tapes are used in virtually all industries where engineers need to insulate, isolate, bond or protect electrical devices while also not propagating fire.
Polyonics employs resins and polymers that are dimensionally stable and don't generate significant amounts of flammable gasses when exposed to heat and flame. In addition, upon initial combustion, the fire-retardant tapes create char layers that act as a heat shields, physical mechanisms that help slow the rate of thermal oxidation and reduce thermal degradation. These unique features allow the Polyonics flame retardant tapes to disrupt the burn cycle and prevent fire.
Polyonics rigorously tests its flame retardant tapes to the UL 94 V0 requirements as show in the video. The non-flame retardant tape burns completely while the flame retardant tape self-extinguishes almost immediately after being exposed to the flame.
Contact us for more information and free samples.
Polyonics at a Glance
Polyonics manufactures innovative, high performance coated films, tapes and thermal transfer printable label and tag materials that withstand high temperatures and harsh environments while protecting products from ESD and/or fire. The materials are used by converters and OEMs worldwide.