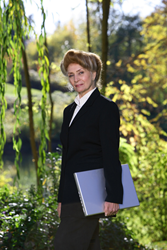 Grants Pass, OR (PRWEB) March 16, 2017
Date aired: February 27, 2017
Guest: Steve Aukstakalnis
http://practicalar.com
http://amzn.to/2cMqftp
Sharon Kleyne, founder of Bio-Logic Aqua® Research Water Life Science® and host of the nationally syndicated The Sharon Kleyne Hour Power of Water, Global Climate Change and Your Health on Voice America, recently welcomed Steve Aukstakalnis to her program to discuss, in a global period of water scarcity and aging infrastructure, how virtual reality systems might advance new water technology.
Aukstakalnis, a research scientist, lecturer and the author of three books in the field of virtual and augmented reality, has spent more than two decades working with academia, government and industry in the application of immersive display technologies in such varied fields as architecture, national defense and medicine. Aukstakalnis has been an invited lecturer and researcher for the U.S. Army, U.S. Navy, the National Reconnaissance Office, University of Michigan, Pepperdine, Purdue, National Taiwan University, the Smithsonian Institute and many other universities, corporations and government agencies around the world. "We are spatial beings," said Aukstakalnis, "that perceive through our senses in three dimensions. However," he continued, "we use a lot of two-dimensional technologies in our work today. It's like looking through a window (2-D) as opposed to feeling like you are seeing from within the image (3-D)."
Sharon Kleyne wondered how this innovative perception-technology might be used to kick-start new projects in water technology, which the dehydrating world desperately needs. Aukstakalnis, whose latest book, Practical Augmented Reality: A Guide to the Technologies, Applications and Human Factors for AR and VR was published by Pearson-Addison Wesley Professional in 2016, suggested the example of American architects who regularly construct and use VR models to plan new buildings and complexes. Aukstakalnis pointed out that new reservoir and pipe systems could be developed first as 3-D models to work out any weaknesses or shortcomings before actual construction began. In fact, water systems for entire communities, as small as a village and as vast as Los Angeles, could be worked out in VR (3-D) models that would save billions of dollars in planning and trial-and-error implementation.
Sharon Kleyne applauded this concept, making the point that education is the key, especially when it comes to solving our current global water crisis."I can see," said Kleyne, "how we would all benefit by learning what we can about AR/VR technology and the windows and doors of opportunity they open for the human race."
Aukstakalnis, whose other books include Silicon Mirage and Practical Augmented Reality, couldn't agree more. He and Kleyne see AR/VR technology playing bigger and bigger roles in the creation of new water technology in the near future and beyond.