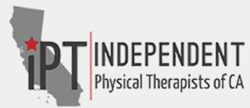 The lawsuit alleges that iPTCA and its non-contracted members have suffered injury and lost money or property as the result of numerous unlawful, unfair, and deceptive or fraudulent business acts
Encinitas, CA (PRWEB) March 16, 2017
The Independent Physical Therapists of California (iPTCA), a non-profit association of California physical therapists dedicated to advocating for physical therapists and their patients, announced today that it has filed suit against One Call Medical, Inc, D/B/A One Call Care Management, and Align Networks in the Superior Court of the state of California, County of San Diego- North County, Case No. 37-2017-00008817-CU-BT-NC. Click here to view the formal complaint. (To Review the Complaint, Please Click Here).
The Complaint in this unfair competition lawsuit alleges that iPTCA and its non-contracted members have suffered injury and lost money or property as the result of numerous unlawful, unfair, and deceptive or fraudulent business acts and practices engaged in by the defendants, which operate as unlicensed 'middlemen' between Workers' Compensation payers and injured workers and their rehabilitation providers.
Dr. Paul Gaspar, DPT, President of iPTCA summarized the Complaint. "The Complaint details numerous allegedly unlawful activities by the defendants, particularly a referral scheme where defendants demand that physical therapists accede to significant discounts or potentially lose the ability to provide physical therapy services to large numbers of injured workers." The Complaint explains how such conduct potentially violates numerous state laws, including, but not limited to unauthorized claims administration and violation of laws that tighten restrictions on injured worker referrals by prohibiting companies from offering discounts or other forms of compensation as an inducement for increasing business referrals.
According to Doctor Gaspar, "California's Legislature approved an appropriate medical fee schedule for the care of injured workers in 2012 by passing Senate Bill 863 (DeLeon). It is unlikely, in my opinion, that they intended a significant percentage of these payments might be diverted away from direct patient care services toward an out-of-state middleman. Injured workers deserve the benefit of the resources the Legislature directed toward their care."
"iPTCA is confident it will prevail in the lawsuit," said Dr. Gaspar, "because as the Complaint alleges, the unlawful, unfair, and deceptive or fraudulent business acts and practices detailed in the Complaint have potentially harmed the Association and many of its members, have the potential to result in increased harms to consumers, and are contrary to state law and the California Legislature's intent in passage of this reform legislation."