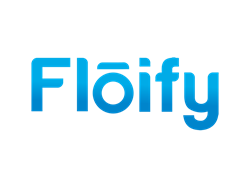 As the adoption of new tools increases, so does the impact that technology has on how LO teams interact with integrated platforms" - Rob Chrisman
Boulder, Colorado (PRWEB) March 16, 2017
Floify, the leading provider of mortgage automation software, and mortgage industry veteran, Rob Chrisman, host "The Future of Mortgage Technology" webinar on March 23rd, 2017 from 1:00-2:00pm ET. All registrants will receive a recording after the webinar.
Chrisman and Floify partnered on the webinar in response to feedback from loan officers who were asking how they could better prepare their teams for the "year of mortgage tech". As the mortgage process becomes more streamlined, loan officers place increasing demands on the platforms they rely on to grow their businesses. This also means the roles and skill sets on their teams must shift to include managing technology and navigating more automated processes.
"As the adoption of new tools increases, so does the impact that technology has on how LO teams work together and interact with integrated platforms", said Rob Chrisman, publisher of RobChrisman.com and senior associate for the STRATMOR Group and Mortgage Bankers Association.
Moderated by Floify CMO, Holly Hamann, The Future of Mortgage Technology webinar will cover insights on how technology integrations are connecting data sources between the borrower, realtor, lender, title company, underwriter, and the IRS. Loan officers and their teams will learn:

How the blending of mortgage tech will impact LOs
Which mortgage processes will be affected first
What new skill sets LOs need to have on their team
How technology will affect team recruitment and retention
Loan officers, their teams, and lender executives can register for the webinar here.
About Floify
Floify (floify.com) is a mortgage solutions SaaS platform that streamlines the mortgage process by providing a secure communication and document portal between lenders, borrowers, referral partners, and other mortgage stakeholders. Loan Originators use the platform to collect and verify borrower documentation, track loan progress, communicate with borrowers and real estate agents, and close loans faster. More than 130,000 users are registered on the platform, including loan officers, realtors, and borrowers. The company boasts an impressive 99.5% annual customer renewal rate with 13,000 loans started on the software every month. The company was founded in 2012, is based in Boulder, Colorado and privately held.
About Rob Chrisman
Rob is a 31-year mortgage industry veteran, senior associate of the STRATMOR Group, senior associate of the Mortgage Bankers Association of the Carolinas, and publisher of http://www.robchrisman.com. Rob serves on the board of directors for People's Bank, Inheritance Funding Corporation, International City Mortgage, Axis AMC, and of California Mortgage Bankers Association.