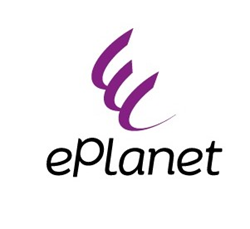 Given the state of technology today, where most people in the western world are connected to the Internet and have a mobile device, the web is probably the best platform for showcasing video content.
Salt Lake City, UT (PRWEB) March 20, 2017
With its ability to reach and engage multiple audiences worldwide, video is becoming a vital component of the marketing toolkit. In 2017, video content is expected to account for 74% of all Internet traffic.1 Research indicates that businesses that use video to market grew revenue 49% faster year-over-year than businesses that did not.2 When it comes to attracting an audience, four times as many customers would prefer to watch a product video rather than read about it.1 Asad Khan, founder of ePlanet Communications, Inc., a global business process outsourcing provider, points out that the use of video in marketing is a vital part of an overall strategy.
Research has shown that video marketing offers a significant return on investment and increases the likelihood of a sale.1,2,3 While it costs an average of $115 in marketing funds to convert a sales lead using non-video marketing, it costs just $93 to convert a lead using video marketing.3 Because video has such tremendous appeal, any upfront investment is rewarded with high click-through and share rates, and ultimately an increase in sales.4
Using video on a digital platform provides the advantage of improving search engine optimization (SEO).2,3 Video generally engages a visitor for a relatively long period, improving a website's bounce rate and session duration—two factors which greatly influence search engine listings.2 According to Forrester Research, the use of video increases the chances of getting a page one search engine ranking by 50 times.3
"Marketing evolves constantly," said Kahn. "Companies should always be open to trying different digital marketing strategies. I suggest video as a medium to my clients, because it offers the ability to reach various demographics and creates a connection with the customer." Video can instill trust by offering useful, entertaining or interesting content to consumers. For international businesses, language barriers matter less when a story can be told with images.
Creating valuable content that interests and engages a customer (and, possibly, encourages them to share) serves to promote a positive brand image and demonstrate thought leadership. Industry leaders are realizing that their audience craves useful content. In 2016, videos with "how to" in their titles were 70% more prevalent.2 When making a decision to purchase a product, 90% of consumers say that video is helpful.2
Khan added, "Given the state of technology today, where most people in the western world are connected to the Internet and have a mobile device, the web is probably the best platform for showcasing video content." Considering that YouTube reaches more 18 to 49 year-olds than any cable television network, creating the next viral Internet sensation may promise a much greater reach than a traditional television commercial.3
Khan emphasized that "content is king," and producing something that resonates with the viewer is extremely important. As professional production costs are going down, it's the right time for companies to budget for video marketing. Small businesses that can't afford to hire professional production companies can use a smartphone or tablet to create their own amateur videos which, while possibly not as aesthetically pleasing as professionally shot videos, can nonetheless prove to be effective.
After successfully showcasing the business at the, 2017, Affiliate Summit Marketing Conference in Las Vegas. ePlanet will be showcasing again at the Affiliate Summit Marketing Conference from July 30-August 1, 2017, in New York City with others prominent in the performance/direct and digital marketing industry. The event promises to be a premier event in the global marketing industry, with over 5,500 digital marketers from over 70 countries attending.
About ePlanet Communications:
ePlanet Communications is a global business process outsourcing provider with extensive experience in call center operations, digital media solutions, and direct response solutions. By using its integrated channel management capabilities and highly-trained staff, ePlanet develops and deploys inbound and outbound customer support fully integrated with its clients' marketing campaigns. Digital media solutions include website design, digital franchising, fully functioning eCommerce operations, and the creation of interactive, immersive and responsive social media campaigns across different platforms. ePlanet is also highly experienced in the area of direct response trial, consistently delivering improved customer satisfaction, increased customer retention, and better order value. To learn more about ePlanet and its capabilities, please visit http://www.eplanetcom.com.
1. Curtis, Matt. "The Benefits of Video Marketing in 2017." Business 2 Community. N.p., 9 Mar. 2017. Web. 10 Mar. 2017.
2. Beccalori, Joe. "Five Reasons To Incorporate Video Into Your Next Marketing Campaign." Forbes. Forbes Magazine, 08 Mar. 2017. Web. 10 Mar. 2017.
3. Totka, Megan. "4 Reasons Why Video Is the New Star of Your Small Business Marketing Strategy." All Business. Dun & Bradstreet, 04 Mar. 2017. Web. 10 Mar. 2017.
4. Joshi, Swati. "Why Video Marketing Is the New Darling of the Marketing World." The Huffington Post. TheHuffingtonPost.com, 15 Feb. 2016. Web. 13 Mar. 2017.