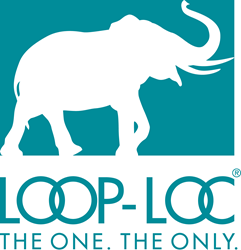 Hauppauge, NY (PRWEB) March 20, 2017
Safety pool cover and pool liner manufacturer, LOOP-LOC, discusses six ways to keep kids safe around a swimming pool.
When it comes to safeguarding children around a swimming pool and surrounding area, it is vital to rely on more than one method of protection. Have several layers of security in place—and be vigilant. Here are five important factors to consider when looking at children's safety and well-being around the pool.
Arrange adult supervision. An adult should be with kids that are playing in, and around, a swimming pool at all times. Their only job should be paying complete attention to the children, with no distractions. Cell phone use, reading, napping, or doing outside chores are unacceptable.
Construct a fence. In addition to an adult's watchful eye, putting up a fence around the pool is an important safeguarding measure. Install a self-closing, self-latching gate and make sure the fencing is four-sided and at least four feet high.
Establish clear rules. Establish, and enforce, pool use rules with children. Make sure they understand and review the rules often. No swimming without an adult present, no running in the pool area, no opening a latched gate, and no diving are excellent examples of rules children should follow.
Install an alarm. A pool alarm can alert a pool owner when a child is in or near the swimming pool. A perimeter alarm is activated when a child (or animal) penetrates the laser field around the pool area. A pressure-sensitive alarm, which sits on the edge of the pool, goes off when someone or something falls into the pool. A pressure wave causes this alarm to sound. Attach a gate alarm to the pool's gate, and its magnetic field will sound an alarm when the field is breached. Children can also wear alarms around their wrists. This type of alarm is activated when the child's wrist is immersed in water.
Provide life jackets. Children under the age of three, as well as any child unable to swim, should wear a life jacket when in the pool.
Lock away chemicals. Keep all pool chemicals locked up, and away from the pool area, at all times. Make sure they are out of the reach of children.
About LOOP-LOC: There's only one company known for manufacturing safety pool covers strong and tough enough to support an elephant: the legendary LOOP-LOC. LOOP-LOC is a global leader in the pool industry with a 200,000-square-foot headquarters in Hauppauge, New York, and 300 employees. Through its network of dealers, the company has sold safety swimming pool covers on every continent on earth except Antarctica. LOOP-LOC now also manufactures a line of luxury in-ground pool liners—with more exclusive designer patterns than any other company—as well as the BABY-LOC removable fencing, a convenient, cost-effective additional layer of protection to help deter toddlers from gaining access to a swimming pool.