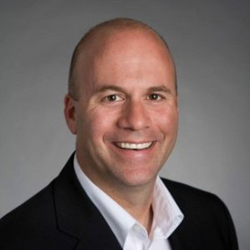 Austin, Texas (PRWEB) March 20, 2017
Illumitex, Inc. is proud to announce the appointment of a new CEO, as well as a new direction for the company in both its light emitting diode (LED) lighting products and connecting with its customers.
Jeff Bisberg, former CSO at Current powered by GE, will be leading Illumitex as CEO of the Austin-based company. With a Master's in Material Science and Engineering, and success with his own Solid-State Lighting start-up Albeo Technologies, Bisberg plans to revolutionize the horticultural lighting industry.
"I am very excited to join Illumitex," said Bisberg. "For the first time horticultural lighting is able to deliver measurable top line plant benefits including yield, taste, color and smell, and Illumitex is leading the innovation in this space." "Illumitex is improving the fundamental value proposition of horticultural lighting by improving both the production and profits of our customers." "Helping controlled environment agriculture growers and farmers with new highly-reliable technology is what gets me excited."
This year Illumitex will roll out its new Digital Horticulture initiative.
"Digital Horticulture will break the boundaries of what a traditional light fixture does, from delivering photosynthetically active radiation (PAR) and lumens, to providing revolutionary digital tools that help improve crop yields and reduce variability," said Bisberg. "It's an exciting time and Illumitex is going to be leading the innovation."
We've all seen the unstoppable exponential progress of digital technology that infuses traditional products with new capabilities. Illumitex is leveraging the catbird seat of our fixtures to deploy technologies that give our customers unique services that help improve outcomes by improving yield, improving predictability, and lowering variability. The open and secure system gives the grower, farmer absolute ownership and control of all data and the ability to have a wide range partners, developers, and ISP's consume their data to provide high value applications to lower their costs and improve their profits. The system will roll-out in multiple stages with limited availability of MVP's as soon as Q2 2017.
Creating lighting products since 2005, Illumitex has become a trusted solutions provider of horticultural and industrial LED lighting. Illumitex manufactures horticultural and industrial LED lighting for a wide range of commercial industries and applications.